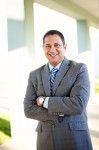 By: Mark Malek
One of the intellectual property laws that I normally follow is Patently-O which is written by Professor Dennis Crouch.  Professor Crouch routinely posts very informative articles on the state of patent law and how it is continuously changing.  I woke up today to read his most recent post regarding the number of utility patents that were issued in the United States in 2013.  It was truly astounding to me.  There were 277,861 patents issued in 2013.
I was very pleased that many of them were granted to clients of Widerman & Malek, but even more pleased that the several different programs that were put in place at the U.S. Patent Office seem to be working.  I do not mean to suggest that issued patents is an indication of a patent system that is working. More specifically, there is truly nothing wrong with a patent application that is rejected because an Examiner has found relevant prior art. Over the past several years, however, I found that the U.S. Patent Office has put several programs in place to encourage Examiners and Applicants to work together to find the appropriate level of patent protection. One of these programs that I am a big fan of is the After Final Consideration Program. This program has saved clients a great deal of time and money in working with an Examiner after a Final Office Action has been issued to try to place the application in condition for allowance.
Professor Crouch provided the following graphic in his article to illustrate the trend of patent allowances.
It is clear that patent allowances are on the rise.  2013 marked the fourth consecutive year that a record was hit in the number of patent allowances.  This was just a quick post to thank Professor Crouch for the information and to inform everyone of the trend.
If you have more questions about any of the programs put in place at the U.S. Patent Office that might be the explanation for this trend, please feel free to  contact me.  You can also follow me on Twitter, LinkedIn and Facebook for even more information.