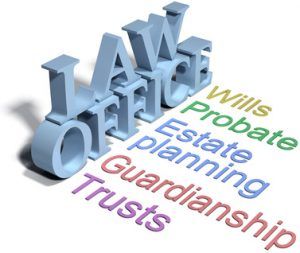 A will is a written document—signed and witnessed—that indicates how your property will be distributed at the time of your death. It is revocable and subject to amendment at any time during your lifetime. It also allows you to appoint a guardian for your minor children.
A trust enables you to create a separate legal entity to protect your property and assets from probate, taxes and public scrutiny. Trusts may be established while you are living or upon your death as set forth in your will. The type of trust you establish will determine how much control you have over the property that you place within it.
Here are 4 major differences between a will and a trust.
A will goes into effect only after you die, while a trust takes effect as soon as you create it. A will is a document that directs who will receive your property at your death and it appoints a legal representative to carry out your wishes.
On the flip side, a trust can be used to begin distributing property before death, at death or afterwards. A trust usually has two types of beneficiaries — one set that receives income from the trust during their lives and another set that receives whatever is left over after the first set of beneficiaries dies.
A will covers any property that is only in your name when you die. It does not cover property held in joint tenancy or in a trust.
A trust, on the other hand, covers only property that has been transferred to the trust. In order for property to be included in a trust, it must be put in the name of the trust.
A will passes through probate, whereas a trust does not. That means a court oversees the administration of the will and ensures the will is valid and the property gets distributed the way the deceased wanted. A trust passes outside of probate, so a court does not need to oversee the process, which can save time and money. Unlike a will, which becomes part of the public record, a trust can remain private.
A will allows you to name a guardian for children and to specify funeral arrangements, while a trust does not.
A trust can be used to plan for disability or to provide savings on taxes.
Always remember, whenever in doubt or to answer questions about life's toughest decisions, consult your attorney. They are there to help.