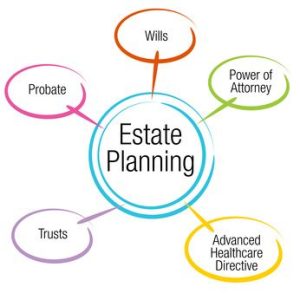 Throughout each day there are thousands of people who pass away all over the world. Each of these deaths are devastating to the family and loved ones. They can never be replaced and no amount of monetary value will even come close to replacing them. Dealing with the loss of a loved one is tragic and very heart wrenching. It can break a person down or help a broken family come together.
Some people might believe that there is no need for a living will or to struggle to put your affairs together, but the truth is no one is promised tomorrow. Steve could be the victim of a drunk driver or Jane could fall down the stairs and sustain a fatal head injury. Unless a doctor has caught a medical condition that is fatal, there might not be any warning signs of a loved one's death. Therefore, making sure that their finances are in order could help tremendously in the event that a fatal accident was to happen.
Planning Ahead for Your Death
Although there may be different situations for different people the two things that remain the same in the United States is awarding a beneficiary and obtaining Medicare and collecting from social security at the age of 65. These two things are the most commonly seen financial situations that people will deal with as they grow older.
Any important documents that require a beneficiary should be checked and updated as needed on a regular basis. If the beneficiary has passed away or if something has changed such as an incarceration or hospitalization then a new beneficiary should be selected. This person is going to be responsible for the finances of their loved one after their death. Documents that include a beneficiary and should be updated to reflect any changes include life insurance policies and retirement accounts.
Around the fifth or sixth month before you turn 65 you should apply for social security benefits and Medicare. This gives the state up to six months to process and approve these things. By signing up for benefits and Medicare you are insuring that if the time does come where you need medical assistance or in home care it will be available. Those who are already over the age of 65 might not understand the process of filing or obtaining Medicare and other benefits. If you or a loved one is eligible, but unsure how to file for these things, speak with a local social worker or Medicare professional. They will be able to provide you with information and brochures to help you step through the process.