We would like to take a moment to introduce you to the recently renamed, but same passionate attorney, Jessica Honeycutt!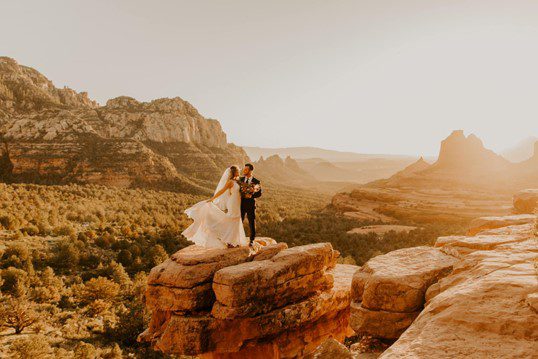 Our "formerly-known-as" Jessica Page focuses her practice on intellectual property litigation and civil matters. She works with individuals and companies to protect their brands and businesses against trademark, copyright and patent infringement, so they can maximize business success in the marketplace.
Jessica's love for the law is only exceeded by her love for her new husband, Jonathan Honeycutt.
Jessica and Jonathan married on April 6, 2022, in the red rock canyon of Sedona, Arizona. They spent their adventurous wedding day hiking Doe Mountain and driving the off-roading trails up to Merry-Go-Round Rock, where they had a beautiful and intimate sunset ceremony.
So, call Jessica what you will, but we prefer Jessica Honeycutt. Congratulations!