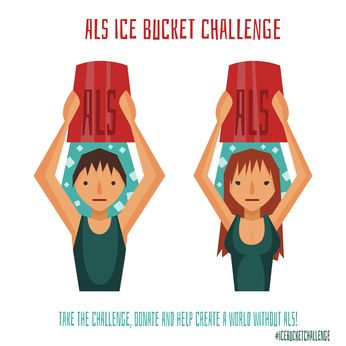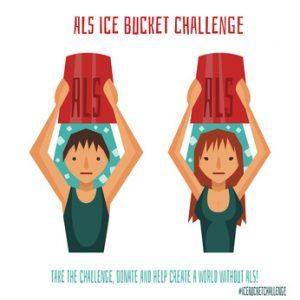 If you have been socially active for the past couple of weeks, then you would've probably heard of the 'Ice Bucket Challenge' making its rounds in all types of social media. The association for people with degenerative neurological disease, Amyotrophic Lateral Sclerosis Association otherwise known as ALS has applied to register ALS Ice Bucket Challenge as trademarks.
The Ice Bucket Challenge kicked off a few weeks ago by 29 year old Pete Frates, a former Division college baseball player who was diagnosed with ALS a couple of years back. The challenge blew up when he persuaded prominent people and athletes to take up the challenge. The Ice Bucket Challenge is all about pouring ice water on to your head, posting the video on social media and call out someone else to accept the challenge within 24 hours or donate to the ALS charity organization.
Despite the controversial swirl, there has been a lot of benefit for the ALS association through this challenge. The organization was able to raise almost 35 times the money it had raised during the previous year and the organization credit it to the challenge. The ALS organization, now seeks to trademark the ice bucket challenge for charitable fundraising.
Two trademark applications have been filed which claims that ALS owns the phrases for charitable giving. Erik Pelton, a trademark attorney reacted to this and stated that he was upset. He had a similar reaction last year when he saw the applications for Boston Strong, a popular rallying event for the Marathon Bombings in Boston. Pelton believes that the ALS trademark applications will probably be rejected. "I find this to be shameful, because I hope that they would never consider… preventing some other charity from using the phrase", Pelton added. According to him, claiming the real ownership of the challenge is not wise, as many people have already taken the challenge in the name of other charities or just for fun.
The ALS association sent an emailed statement to The Post, defending its trademark applications. It stated that they applied for trademarks after seeing a lot of people trying to drive revenue to themselves in the name of the Ice Bucket Challenge, instead of fighting against the actual cause, that the challenge was intended to support.