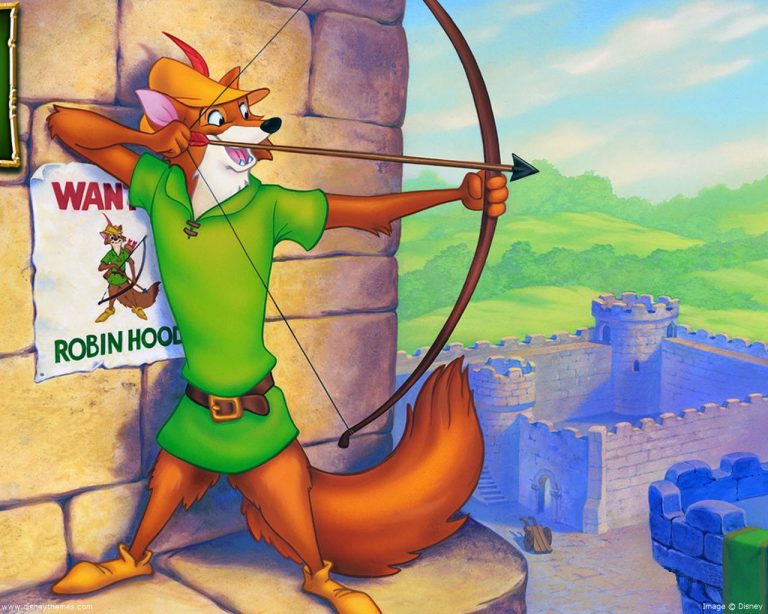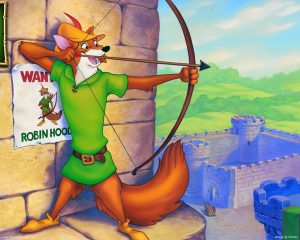 It's hard to image how any intellectual property news or trademark law can be part of an April Fool's joke, but the anarcho-capitalists of Keene, NH were able to pull it off, if even for just an hour or two.  Free Keene is a loosely organized group of self-titled anarchists, libertarians and "voluntaryists" who openly smoke weed in the middle of town, urge kids to drop out of school to drink beer and generally make a nuisance of themselves with the law-abiding Keene residents.
The group calls itself Robin Hood of Keene and has both a website and a Facebook page.  They use an image of Disney's animated Robin Hood (the fox) as their identifying logo and on their marketing materials.  Evidently, several of the Robin Hood of Keene members have worked very hard over the past few years trying to entice Walt Disney world into filing a copyright infringement case.  Walt Disney has never responded, nor have they made any known attempts to try to silence this unusual group. 
On April 1, 2014, Robin Hood of Keene posted a cease and desist letter, dated April 1, 2013, from a copyright attorney located in Orlando, Florida on behalf of the "Walter Disney Corporation." The post stayed up for an hour or so, was removed and then a redacted version of the letter was posted.
Although the Walter Disney Corporation name should have been a huge clue, there were other clues available in the now redacted, yet still legible, letter.  Other clues include the sentence: "Walter's intellectual property is extremely important to him."  It also includes one of the remedies being sought by the Walter Disney Corporation to be: "a percentage of all donations collected via placement of Robin Hood of Keene cards on windshields throughout the downtown during hours of parking enforcement." Robin Hood of Keene is then told to "Please be sure to neither create nor produce any documentation of the destruction of such copywrought materials [sic]." And if all that language was not enough, Mickey Mouse was cc'd on the letter.
On April 1, 2014, Robin Hood of Keene did change their logo slightly to paste a new "Doge" face on the existing cartoon character.  There continues to be no word on the prank or the copyright infringement from the real Walt Disney Company, even though the group has been working very hard to get the attention of the entertainment giant.  This work includes the creation of what might be the very first copyright infringement April Fool's joke.