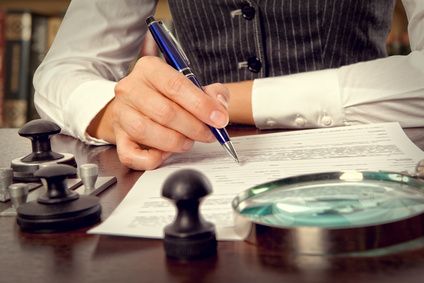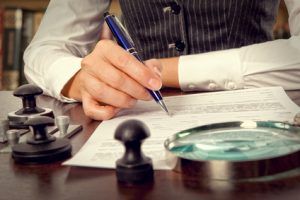 Whether notarization or witnesses are needed to make a will official will depend on the state where the will maker lives. Additionally, the amount of witnesses needed at a will signing will also vary from one state to another. Many states just require 2 witnesses to be there as a will maker signs the will for the will to be valid, whereby some states need the presence of a minimum of three witnesses.
Usually, witnesses to a will signing have to be over age 18. But, some states don't specify a minimal age for a witness. For instance, Florida just requires that people be competent to act as a witness to the will signing.
A few states don't permit interested people to act as a witness. Interested individuals are those who receive any property or gift listed within the will. For instance, if the parent lists a child as a recipient of property within the will, the child might be considered an interested person and ineligible from serving as the witness.
Attorneys who helped with the will preparation and notaries also are prohibited from serving as a witness to signing a will. Depending upon the state, self-prepared wills, also referred to as holographic wills, might be considered valid even if no witness was present at the signing of the will. Holographic wills are directly signed, written, and dated by a will maker.
Even though it isn't required to notarize a will for the will to be considered effective, it strongly is recommended that wills become notarized to avoid all disputes which might arise over the will's validity. Even if the required amount of witnesses are there within the signing of the will, if the will isn't notarized it'll be necessary to get affidavits from witnesses to prove the will is authentic. Getting affidavits may become a problem if a substantial period of time elapsed between the will signing and will maker's death.
Witnesses might be hard to find or could've predeceased a will maker. Probate courts might or might not accept a will without affidavits from witnesses. A will which is signed within the presence of witnesses and then notarized then is categorized as a self-proving will. It isn't necessary to offer affidavits or extra evidence to establish the authenticity of the self-proving will because those kinds of wills automatically are accepted as valid by a probate court.