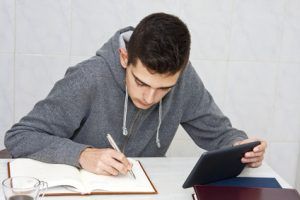 Many inventors seek out attorneys to help them obtain a patent in the United States. However, the patent attorney that they seek out must have certification by passing the Patent Bar Examination. The US Patent office requires that in order to become a patent attorney and to practice in your residential state you must pass the bar examination for patents. The only way that you are allowed to take this exam is if you have a scientific background or education, and you can take the exam on your own without the help of legal aids.
Bachelor's Degrees That Apply as Scientific Backgrounds
Applicants who wish to take the bar examination to become a patent attorney must show that they have been certified in a science section of education. This certification must be a bachelor's degree or higher to qualify. The following Science and Engineering degrees can apply as long as the level of certification is of a bachelor degree.
Biology
Computer Science
General Chemistry
Microbiology
Organic Chemistry
Electrical Engineering
Computer Engineering
Agricultural Engineering
Regular Basic Engineering
Molecular Biology
Biomedical Engineering
Other bachelor degrees that help an applicant qualify to sit in on the bar exam is food technology, botany, pharmacology, chemical engineering, civil engineering, physics, mechanical engineering, and many more.
In order for the bachelor's degree or certification to be acceptable it must be accredited by certain board such as the Computing Sciences Board, Computing Commission, or Computer Science Commission. An accredited commission or board must support the subjects for the bachelor's degree. There is still a possibility of sitting in for the patent exam if the person can satisfy the director's requirement of the knowledge and skills in the technical training and scientific training departments.
The purpose of taking the patent bar examination is to become a patent attorney and help those inventors who would like to apply for patents. This can be providing information, the patent application, instructions, advice, and more to the individuals interested in a patent for their invention or discovery. The value of services that they are able to provide to the people whom are seeking patents and patent information must be up to par with the latest policies, requirements, and qualifications.
The patent bar exam is very similar to that of any test. It is administered under strict authority with rules that all testers must adhere by. Each state may have a different way that they administer the test. Be sure to check out the qualifications for your specific state if you are attempting to sit in on a patent exam.