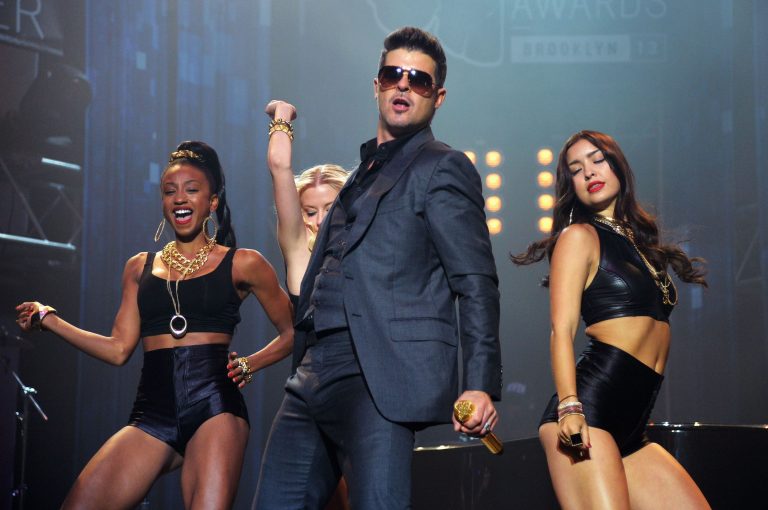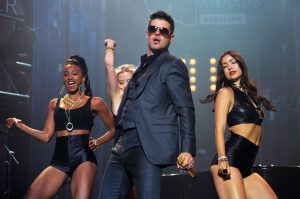 In 2013, Robin Thicke, along with co-writers Pharrell Williams and T.I., released a song called "Blurred Lines". It quickly became a smash hit and jumped to the top of the billboard charts. Thicke received three Grammy nominations, sold over 6.5 million tracks and has a full concert season scheduled.  While clubbers and party-goers were dancing and moving to the beat, the family of Marvin Gaye was not feeling the love.
The estate of Marvin Gaye believed that "Blurred Lines" was way too similar to their father's hit song "Got to Give It Up" and believes that the writers borrowed certain beats and vocal hooks from their father's song without getting any copyright approval. Marvin Gaye's children started making public accusations and in a rare pre-emptive strike, Thicke sued the estate of Marvin Gaye seeking declaratory relief that the two songs were too dissimilar to be considered for copyright infringement. 
In return, the estate of Marvin Gaye sued Thicke for copyright infringement.  They also sued music company EMI, owned by Sony, for not pursuing the copyright infringement case.  EMI administers copyrights for Marvin Gaye's songs, while at the same time administers copyrights for "Blurred Lines". Gaye's children believed that EMI was not being partial and was instead overlooking copyright infringement because of the large amount of money being made.
In January, EMI and the estate of Marvin Gaye came to a confidential agreement and the lawsuit was dismissed. The lawsuits between Thicke and the children of Marvin Gaye remain active.
When looking at the written word, copyright infringement can only occur over the expression of an idea and not the idea itself.  This is why we can have many books with the same type of plot and characters without having any true infringement.  In the same manner, it is not copyright infringement when someone uses the same musical style or "groove.  The expression of the music must also be very similar.  This means that there must specifics that can be shown to be copied directly from one song to another.
In listening to the two songs, there is a mixed reaction as to whether the two songs only share the same musical style or if they actually share specific musical elements.  Some self-proclaimed internet experts say they can definitely tell it's the same basic song.  Other self-proclaimed internet experts claim there are not enough similarities to be considered infringement.  Until a judge or a jury makes the final decision, the lines will remain blurred.