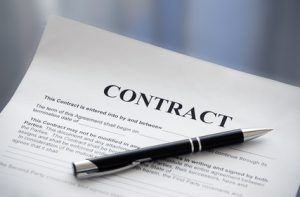 There are many types of lawyers. You mostly think of criminal lawyers or personal injury lawyers because that's what we are most used to seeing on TV. However, one of the busiest areas of law is business law. Business law covers a wide area of subjects. Anything that can impact the operation of a business is covered under business law.
Business law covers the laws and regulations for starting a corporation or business and its continued operation. This law deals with limited liability for that business or corporation. Business law is more readily understandable when looked at as it deals with business as an entity separate from a person.  Businesses have rules and laws that are made to ensure all participants in the marketplace have an equal opportunity to succeed. 
Being a past union president, I can tell you, business lawyers are used by companies for contract negotiations and union contract violations. The attorneys hired by management are highly specialized and knowledgeable about contract language and labor laws. They work to ensure the company is saving as much money as possible while still treating the workers fairly. They represent all aspects of employment law from pensions and benefits to discrimination in the workplace. They are experienced and knowledgeable about arbitrations.
Business law also encompasses laws regarding antitrust and securities. They handle shareholders agreements and securities interest law. This branch of the law governs all stock market and trading rules and regulations. Selling stocks because you know your company is going down the tubes and you want to profit the most before that happens, you had better hire a great business lawyer when you get caught.
Business lawyers also handle income tax laws and bankruptcy laws. If your business has difficulty with the IRS, a business lawyer can become your best friend. And if your business has become insolvent a business lawyer can guide you through this difficult time. Business law also covers consumer protection laws, immigration law and intellectual property law.
Business law is a complicated area of the law. Due to companies expanding from one state to another and not to mention from one country to another, the laws can sometimes be confusing and contradict each other. Large corporations will normally have a large contingent of lawyers on retainer to address these situations.
No matter what size a business is, a business lawyer will save that company money and give them a better competitive edge.