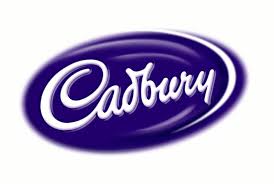 Just last week a British court ruled against the trademark of one of the world's most popular chocolate brands, Cadbury (originally Cadbury's). Established in 1824 as a grocer's shop in Birmingham, England by John Cadbury, it was not always all about the chocolate. The business expanded many times over the years but found itself struggling. It wasn't until 1866, with the incorporation of a unique cocoa processing technique, that Cadbury really set itself apart from other chocolate companies in Britain at the time. The company's first easter egg, probably one of its biggest claim to fame, made its debut in 1875 although it didn't develop into the much sought after treat it is today until 1971.
The Cadbury company had been passed down through generations within the Cadbury family and the company's products morphed throughout the years to meet consumer demand and changes in chocolate making. It wasn't until 1920, almost a hundred years after its opening, that Cadbury adopted purple as its milk chocolate 'parcel wrap'. In October 2004, Cadbury applied for a patent in the United Kingdom for the wrappers' specific color purple. The company was required by the court to provide evidence of 'distinctiveness' and the application was eventually accepted.
Rival chocolate company Nestle was quick to argue the color's trademark validation but a Court of Appeals upheld the original ruling in 2012. While Cadbury was still in control of the trademark of its color purple (Pantone 2685C), it was in a restrictive manner. The trademark only applied to chocolate products such as Cadbury's milk chocolate bars and similar milk chocolate products. Other industries were still free to use that particular purple shade should they choose.
Unfortunately for Cadbury, the 2012 victory was short lived with the UK court's decision last week striking down the trademark. The Appeals Court judge in this most recent case qualified his decision determining the trademark "lacks the required clarity, precision, self-containment, durability and objectivity to qualify for registration." Although this ruling effectively ends Cadbury's ownership of its purple, this is not the end of their fight. A Cadbury spokesman said that the company was "disappointed" but would be "studying this particular ruling and will consider our next steps which includes the possibility of an appeal."
No matter how its packaged, Cadbury milk chocolate is delicious! While the company's legal battle has been raging overseas, it is still one to follow here at home as the UK's trademark laws on colors are similar to those found in the United States and have been trending to the more conservative side as was seen here in the UK.