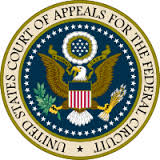 In my last post, I offered a case brief of the concurring opinion filed by Federal Circuit Judge Lourie in CLS Bank v. Alice Corp.  Below, I try my hand at briefing the concurring-in-part and dissenting-in-part opinion filed by Chief Judge Rader, which recommends a particular practical application inquiry centered on a meaningful limitations test.  The opinion also takes exception to Judge Lourie's proposed (re)introduction of an "ingenuity" test as the gateway to patent eligibility.
Hang on!  This could get bumpy …
CLS Bank Intl. v. Alice Corp.
598 F.3d 1336 (2013)
Concurrence-in-part and Dissent-in-part
Rader, Linn, Moore, and O'Malley as to all but part VI (method claims analysis)
Rader and Moore as to part VI, with Linn and O'Malley dissenting separately
RULE (Recommended):
–          Proposed patent-eligibility analysis steps:
1)      Claim to eligible subject matter?
Categories:  processes, machines, manufactures, and compositions of matter
2)      Claim barred by judicially-created exception?
laws of nature, natural phenomena, and abstract ideas
2.a.) What is the particular practical application of the excepted area?
Meaningful limitation test

Examine claim as a whole
Any "inherency" problems present in recited steps?
Clear and convincing evidence of preemption risk?

Means all practical applications subsumed
REASONING:
Judge Lourie's "identification" step improperly strips down claim to a core abstract idea

A  court cannot go hunting for abstractions by ignoring the concrete,  palpable, tangible limitations of the invention the patentee actually claims
 "under § 101, … claims must be considered as a whole" (Diehr)
"[T]here is no legally recognizable or protected 'essential' element, 'gist' or 'heart' of the invention." (Aro Mfg. Co., 1961)

Judge Lourie's "inventive concept" test is inconsistent with the law

 central purpose of 1952 Act was replacing "inventiveness" measure

by definition a subjective, hindsight analysis
replaced with objective test for "obviousness" in § 103 (Dann)

opinion bastardizes "inventive concept" as used in Prometheus

 "inconceivable" that SCOTUS would undo what Congress tried to accomplish in the 1952 Patent Act with one phrase in one opinion
And by the way, … both inventions and discoveries are eligible for patenting

"anything that is under the sun that is made by man" (Diehr)
an invention "shall not be negated by the manner in which [it] . . . was made." 35 U.S.C. § 103

Relevant inquiry is whether the claim covers a particular application of excepted area

 "[T]o transform an unpatentable law of  nature into a patent eligible application of such a law, one must do more than simply state the law of nature while adding the words 'apply it.'" (Prometheus)
 "[A]n application of a law of nature or mathematical formula to a known structure or process may well be deserving of patent protection." (Bilski, Diehr)
 "He who discovers a hitherto unknown phenomenon of nature has no claim to a monopoly of it which the law recognizes. If there is to be invention from such a discovery, it must come from the application of the law of nature to a new and useful end." (Benson)

Recommended analysis step:  Meaningful Limitation test

"[W]hether a claim includes meaningful limitations restricting it to an application, rather than merely an abstract idea." (Prometheus)
Addresses preemption risk

"It is not the breadth or narrowness of the abstract idea that is relevant,  but whether the claim covers every practical application of that abstract idea." (Prometheus)

As applied to computer-specific limitations

a  computer need not do something other than what a computer does to be  patent-eligible

If a computer can do what a human can in a better, specifically limited way, it could be patent eligible
An increase in speed alone may be … a meaningful limitation; if a computer can perform a process that would take a human an entire lifetime

likely patent-eligible claims tie the otherwise abstract idea to

a specific way of doing something with a computer
a specific computer for doing something (special purpose)
Examples (SiRF Tech):

computer being part of the solution
computer being integral to the performance of the method
containing an improvement in computer technology

likely ineligible if claims directed to

nothing more than the idea of doing that thing on a computer

About software patentability, generally

were it not for software, programmable computers would be useles … computer without software collects dust, not data.
"… a computer programmed to perform a specific function is a new machine with individualized circuitry created and used by the operation of the software. See Alappat, 33 F.3d at 1545."
"a general purpose computer in effect becomes a special purpose computer once it is programmed to perform particular functions pursuant to instructions from program software." Bilski
" Bilski, 130 S. Ct. at 3227 (an important clue that a claim embracing an abstract idea is patent eligible is if its use is tied to a machine)."
Under Section 101, even a process made up of old processes is patent eligible; so too must be a new machine made to perform even old processes. (see also § 100(b))
As to Alice's system claims (part IV)
–          Labeling [Alice's] system claim an "abstract concept" wrenches all meaning from those words, and turns a narrow exception into one which may swallow the expansive rule (and with it much of the investment and innovation in software)
Claims recite machines ("Computers are 'machines'")
1) Eligible subject matter?  Yes, machines are expressly eligible subject matter under § 101
2) Judicial exception? ("clear and convincing" standard) Automates concept of escrow
2.a.) Practical application of abstract idea?  Meaningful limitation test

Examining each claim as a whole, machine embodiments are not abstract

Claims recite special purpose computer system
even have a means-plus-function element limited to specific algorithms!!

specification includes numerous, detailed flowcharts

no "inherency" problems present in recited steps

can conduct an escrow without a data processing system
no reason to conclude that use of machines in the specific claimed system would "involve well-understood, routine, conventional activity previously engaged in by researchers in the field." Prometheus

no clear and convincing evidence of preemption

public may use an escrow arrangement in many other applications, without computer systems, and even with computers but in other ways without infringing the claims
patentee offers example!!! (See Appellant's En Banc Resp. Br. 40)
PASS:  System claims are directed to practical applications of the underlying concept of escrow
As to Alice's method claims (part VI)
1) Eligible subject matter? Yes, claims recite a process (statutory under § 101)
2) Judicial exception? ("clear and convincing" standard) Abstract idea of escrow

Viewed as a whole (not "fundamental concept" parsing), the claim is indistinguishable from the claim in Bilski.
2.a.)  Practical application of abstract idea?  Meaningful limitation test

Viewed individually, elements only recite steps inherent in concept of escrow

elements deemed basic bookkeeping fail as "inherent"

"shadow credit and debit records for the parties"
"obtaining the values for the previously created accounts"
"adjusting the account balances"
"an instruction to pay or deduct funds"
Implicit (stipulated by parties) reference to computer "implementation" is not, by itself, enough (Bilski, Flook)
Limiting the escrow concept to a particular field is not sufficient. (Bilski)
FAIL:  Claim as a whole embraces using escrow to avoid risk of one party's inability to pay—an abstract concept.
HOLDING (Recommended):
Rader, Linn, Moore, O'Malley

Asserted method and media claims are ineligible
Asserted system claims are patent eligible
Linn, O'Malley

Caveat:  if method claims interpreted per part VI, then ineligible
JUDGMENT (Recommended):
Reverse as to system claims; Affirm as to method and media claims (see Dissent)
And the hits keep coming!  Stay tuned for more case briefs next week, to include some concurring, more dissenting, and even a little reflecting …