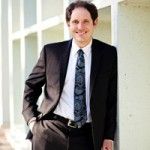 By: Dan Pierron
The America Invents Act brought with it many changes, the largest of which, arguably, is the migration from First-to-Invent to First-to-File, with the first inventor to file an application with the USPTO having priority for that invention.  While this system is still nascent in the U.S., I have already found there are a number of changes in strategy I recommend to my clients.
Even more so than under first-to-invent, I advise clients to file early and often.  Before The Change (at least in the patent realm), I would often work with inventors to mature their invention so as to provide the most complete disclosure feasible in the specification, providing the most expansive support for claims possible.  This was my practice not only in filing non-provisional applications, but also tended to be my modus operandi for provisional applications, providing the broadest support for a subsequent conversion application.  However, now, where an invention is within a technological field with significant competition and many applications being filed daily, allowing time for additional details related to an invention prior to filing an application may prove fatal, and priority for the invention may be claimed by another.

As such, for some clients, I have begun recommending filing a provisional application early on in the formation of an invention, prior to fully fleshing out all aspects of the invention, if there is an indication that a significant amount of time will be required for the inventor to deliver all the detail necessary to write a fully-formed non-provisional application, supporting the broadest scope of the invention possible.
This requires me to work closely with the inventor(s) to make our best estimate as to whether we are in a situation where filing early is advisable, or if the invention will be fully fleshed out within a reasonably short amount of time such that the risk of an intervening application being filed is acceptably low.  This is an estimate that is difficult to make, and depends significantly on the attorney and the inventor to make accurate analyses regarding the time necessary to arrive at the "final" scope of the invention (if such a thing exists), the application activity in the field, and whether there is presently enough disclosure to warrant filing an application to begin with.  After all, presumably with additional time, the disclosure of a provisional application related to an in-progress invention will provide greater support for the subsequent conversion application.
I will discuss other changes to patent application filing strategy in following posts.  Stay tuned!
If you would like to learn more about patents and the patent process, please follow me on Twitter and connect with me on Facebook and LinkedIn.