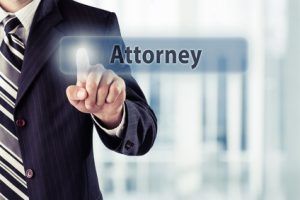 Uh oh; you've been arrested.  You've been read your rights and now you are waiting to make bail.  After you are released, you are going to need to think about what comes next; your day in court.  What were you arrested for?  Was it on a warrant?  Were you picked out of a line-up?  Maybe you were caught in the act.  No matter what the circumstance was, you need to prepare for court.  Finding an attorney to represent you is key to the outcome of your case.
How do you go about finding the right defense attorney?  The first step is to do some research on attorneys in your area.  Perhaps you know someone who used an attorney and you can get a recommendation.  If you can't, you need to start looking for attorneys based on their specialty.  There are many criminal defense attorneys out there.  And there are some of them that specialize in certain subjects; attorneys for motor vehicle violations, attorneys for assault cases, attorneys for major crimes such as rape or murder. Check on the track record of the attorney.  Check on the cost of representation. Choose the one that bests fits your needs.
When meeting with your attorney the first time, bring all pertinent information about your case with you.  Don't waste your time or the attorney's time by coming in unprepared.  As you are talking with the attorney, you should get a feeling of whether or not you are comfortable with this lawyer.  You want to know the attorney is listening to your side of the story.  You want to know the attorney will represent you to the best of his or her ability.  And you want an attorney that will be realistic with you about the possible outcome.  The more information you have, the better decisions you will make.  Also, having an attorney promise you a certain outcome is a red flag.  No one can predetermine the outcome before the case has even started.   Another question to ask the attorney is who is going to be doing the research on your case.  Many times a firm will have assistants who aid the attorney.  Check on how much of the case will be handled by the assistant and what that billing will be.
Picking a defense attorney may sound a bit complicated but finding a great match for you will determine the outcome of your case.