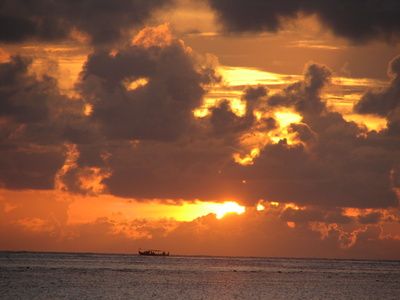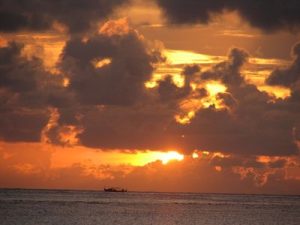 It is something that nobody likes to think about, but if you are involved in an unfortunate incident that injures you then you have the right to 'be made whole' both physically and financially. That legal process becomes even more important when you are on a guided adventure where the very people that you paid to be looking out for you were the ones who actually caused the injury. That is what happened to a Florida father and son when there day long diving and bonding trip suddenly turned into a serious, life threatening tragedy.
The incident started with a simple diving trip in the Florida Keys. In August 2011 Mr. Adkins and his 11 year old son, Calvin, decided to spend a day diving near the popular Conch Reef off the coast of the Florida Keys. They and some 15 other fellow divers paid Florida Keys Dive Center for the day long adventure.
The trip was to take place on a boat that turned out to be 'chartered' by the Florida Keys Dive Center and complicates the case even more. According to the lawsuit filing, the 46 foot chartered boat, Big Dipper, inserted the divers in three different positions over the reef. They also did this as the boat was drifting and under power with the props turning. The lawsuit further claims that the Adkins were directed to enter the water by the crew and it was presumed safe to do so. Further ironically complicating the situation was the positioning of the boats life rafts and other diving gear which obstructed the helmsman's view of the transom where the Adkins were in the water at the time of the accident.
A short time later tragedy struck when the boat was put into reverse and inexplicably ran over the Adkins. Both Mr. Adkins and his son were badly injured after being hit by the Big Dippers props and had to be airlifted to a nearby hospital where they both underwent emergency surgery. The younger Adkins was the most seriously injured as he needed to have part of his skull removed and most likely has suffered permanent brain damage.
The incident, although not intentional, should have been prevented and has caused irreparable harm and undue hardship on the Atkins family and they have their legal rights of recourse that are guaranteed by law. This case points out the need to have an experienced and talented legal team working for you. The Adkins legal team secured the funding for their enormous medical expenses then took the time necessary to file a thorough and conclusive 55 page document outlining the claims of the lawsuit. The Adkins will never truly be 'made whole', but with their legal counsel's help and a victory in the lawsuit they will be able to get a portion of their lives back.