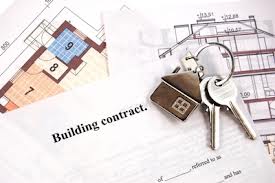 Bonds hold a certain mystery for the uninitiated, and not for nothing. But they're not so complicated, and at their essence, they're no more than contracts. The basis of any bond is that a surety (the party posting the bond) guarantees to pay if the principal (usually the contractor) defaults on an obligation. A key distinction is that the surety must actually have the pledged funds. Otherwise, the purpose of the bond would be largely frustrated, as it would merely give the obligee (the owner) another party to sue, but would not necessarily make collection of funds any easier. And that's the heart of it.
Two common types of construction bonds are (1) bid bonds, and (2) performance bonds. There are other types, such a payment bonds, which may fall under the common law or particular statutes, but this article focuses on performance bonds. Bid bonds are fairly simple. Public work usually requires a bid bond to permit recovery of the costs of advertising and preparation of the bid where a contractor refuses to execute a contract. Bid bonds are usually 5% of the bid amount.
Performance bonds are a contract binding the surety to liability up to a certain amount on default of the conditions of the bond. Often, the bond will refer to a particular contract or terms of a particular contract. Upon default by the contractor, the surety can usually either:
Buy out the obligation at an agreed price to the obligee/owner

Hire contractor(s) to finish the job
Let the owner finish construction or allow it to remain unfinished. In that case, the surety must pay the reasonable cost to complete the job.
Often, the bond will require the surety to act within a certain period, e.g. 30 days from written notice from the owner/obligee. Failure to act may be a default of the bond. Performance bonds are responsible for latent defects, and there is a 5 year statute of limitations.
If a lawsuit is filed, it is not uncommon for a breach of contract and a claim to enforce the surety bond to be filed in the same cause of action. In this case, it is possible a jury trial could ensue — an unusual setting for such litigation, but in such an event, the importance of experience trial counsel is paramount. The cases often become complex. Owner sues contractor and surety. Contractor sues subcontractor. Subcontractor sues sub subcontractor, along with each contractor's surety. It is difficult to overstate the importance of a good surety.