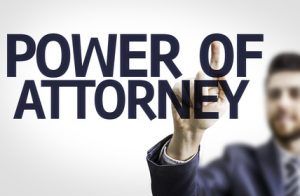 When a person wishes to create a will, they may also create a power of attorney just in case something may happen in the future to incapacitate them from making individual and legal decisions. Each state may vary on how to create the power of attorney. The person who is given the power of attorney is normally called an agent or the attorney-in-fact.
Depending on the type of situation that the original person is undergoing, the power of attorney will come into effect only under certain circumstances or situations. For example, if someone was to lose their ability to think or speak for themselves, the person who was named the attorney-in-fact would step in and make decisions that are best for the unavailable person.
A Power of Attorney grants the person the ability to govern a specific area such as:
Financial Decisions
Monetary Gifts
Suggest a guardian for minors
Making decisions regarding health care, which includes how medical treatments, diagnostic procedures, and services are given to the original individual.
Who Can Be Given Power of Attorney
Again, depending on the situation, the person who can be warranted the power of attorney may be someone close to the original individual or a close friend of the family. The person who receives the title as the agent of the power of attorney must be at least the legal age. They can be a spouse, relative, trust friend, or a child who is an adult. Whoever is given this right should act on behalf of the original person and always in good faith. Although the power of attorney can be granted to anyone who is trusted by the original individual, it is also good to note that this person will have complete access to any part of your financial and personal life that is recorded within the power of attorney document.
When deciding who to appoint your power of attorney remember that you can also set limitations within the document. These limitations can involve making the attorney in fact keep records that are accurate and show them to the original person, if available, or a reasonable and trusted individual. Limits can also be placed on how much money out of the original person's finances can be used by the attorney in fact. Always consider putting limitations within a power of attorney document, because while someone may be very trustworthy while you are able and moving, that same person could change with the season once you are incapacitated.