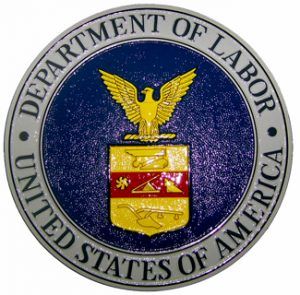 The US Department of Labor ordered Hickory, North Carolina trucking company, Gaines Motor Lines Inc. and the company's two owners to pay four former employees over $1 million dollars in back pay wages and punitive damages after firing them for whistleblowing. On February 28, 2012, the company underwent a two day inspection audit by the Department of Transportation's Federal Motor Carrier Safety Administration (FMCSA). During the inspection, the four former workers were interviewed by FMCSA at which time it was revealed the company was violating hours of service laws. One week after the inspection, after receiving a notice of company violations, the company promptly fired the four whistleblower employees.
Under the hours of service laws, drivers are only allowed to drive 11 hours out of a 14 hour work shift before being required to take a mandatory 10 hour break from driving. The law serves to prevent exhausted drivers from falling asleep behind the wheel and endangering themselves and others on the road.
Gaines Motor Lines was in violation of this hour of service law. It is unclear what penalties the company received for being in violation, but the penalties for not compiling with safety driving regulations are severe. FMCSA may impose civil penalties of up to $11,000 per violation depending upon the level of severity.
Under the U.S. Department of Labor's ruling, the employees are set to receive $225,000 each in punitive damages and another $50,000 for their mental anguish. Back pay wages will be determined once company makes a reinstatement offer to the former employees. For now their back pay wages are still accruing.
As part of the ruling, the U.S. Department of Labor wisely named the two owners, Tim Gaines and Rick Tompkins, in addition to the company as responsible in paying the back wages. To often companies will go under after losing a large lawsuit and the owners skip town leaving the plaintiffs with nothing. By naming the owners, the Department of Labor has left no wiggle room for the owners to avoid payment. If the company goes under, the owners will still be required to pay through their personal assets.
Unfortunately the ruling comes too late for one employee who died earlier this year before the case was settled. But for the remaining employees and their families who all have gone without for the last year, this verdict will put an end to their suffering. It will mean a long overdue payday is finally here and it looks to be just in time for the holidays.