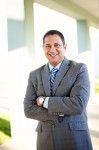 A federal judge ordered the Washington Redskins trademarks be cancelled because they are disparaging.  The Trademark Manual of Examining Procedure provides that a trademark may not be registered if it is disparaging. See TMEP 1203.03(b)(i). After hearing the evidence, the federal judge agreed that the Redskins trademarks are disparaging and, as such, ordered that they be canceled.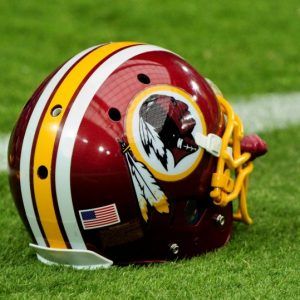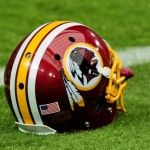 So what does this really mean? It is not as though the Washington Redskins have to stop using the trademark. They have only lost their trademark registration. In other words, they have lost their ability to enforce their trademarks based on the federal registrations against others.  To be very clear, this order does not require them to stop using the Washington Redskins trademarks. In fact, the Washington Redskins still have common law trademark rights. They have been using this trademark for years with respect to football, apparel, and all sorts of other novelty items. I would not expect to be able to start producing and selling Washington Redskins apparel without running into some sort of issue with the team or NFL licensing.
This ruling is not the end of it. The Washington Redskins are sure to appeal this decision to the federal court of appeals. If the initial appeal does not go their way, they are sure to appeal the decision to the United States Supreme Court. Further, even if they do not have federal trademark protection, there is nothing to stop the Washington Redskins from using this name. The ruling does not instruct the Washington Redskins to change their name.  It just means that the federal government will no longer protect the name for them.
This battle has just begun.  As a New York Jets fan (insert joke about how I picked the wrong team as a kid here), I am just glad to see attention focused somewhere else…  If you want to reach out and discuss this further with me, or make fun of me for being a Jets fan, please feel free to contact me, or connect with me on Facebook, Twitter or LinkedIn.