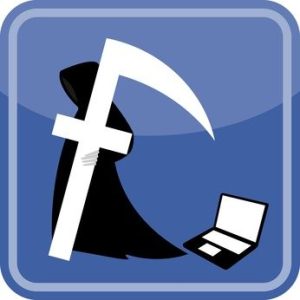 Is it legal for employers to demand access to potential job seekers' Facebook accounts?  This is currently a hot debate topic across the country and here in the state of Florida.  With the national unemployment rate at 7.9 % and Florida slightly worse off at an 8% unemployment rate, many job seekers are feeling pressured to give employers access to their private lives.  Employers argue they should have access to social media accounts to determine if the candidate is the correct fit for the position.  Is this taking it too far?
Facebook is used by the majority of their members as a private place to share photos and messages with friends and family.  The social media site is used as a virtual extension of their home.  Friends and family members that live far apart use the site to stay in touch.   Where once it was common place to communicate by letters or visiting in person, it is now commonplace to communicate through Facebook.  It is illegal for employers to open and read through employees' private mail and it is also illegal for them to barge into their homes uninvited.  Why then should they have the right to invade employees' privacies and have access to their personal Facebook accounts? 
Last year, an amendment making it illegal for employers to access Facebook passwords from job seekers and employees was presented before the US House of Representatives. Democratic Congressman Ed Perlmutter, an advocate for the amendment stated, "They have an expectation that their right to free speech and religion will be respected when they use social media outlets. No American should have to provide their confidential personal passwords as a condition of employment." Unfortunately, not enough congressmen shared Perlmutter's view.  The amendment was rejected with a final count of 236 to 184.
Even though the federal government did not pass the law through, some states did. California, Maryland, New Jersey, Delaware, Michigan and Illinois all passed laws outlawing employers from asking for Facebook and other social media passwords.  They saw the need to protect their constituents' privacy.  Florida congress has yet to address this topic.  Until the law is passed within the state or by the federal government, it best for Florida job seekers to inactivate their Facebook accounts and employees to monitor what is posted to their personal pages.
More Resources:
http://www.gallup-law.com/blog/2012/03/can-your-florida-employer-demand-your-facebook-password.shtml
http://www.nbcnews.com/technology/technolog/new-state-laws-ban-employers-getting-your-facebook-password-1C7785092