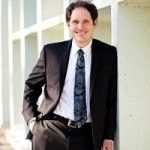 By: Dan Pierron
The patent prosecution process can seem like a rather tedious enterprise with a faceless entity, the Patent Office.  In most cases, over 18 months (current average is over 21 months) transpires between the filing of a non-provisional application and your first response from a living, breathing person at the Patent Office.  This response will be from a Patent Examiner, and most likely they will be telling you your invention, as claimed, is not patentable.  For many first-time applicants, this can be a scary turn of events, but it is the norm.  However, there is good news – the Examiner is ostensibly not your opponent, and indeed will likely work with you to get claims of some form to allowance.
Instead of looking at the nearly inevitable rejection as a setback, I have learned to see it more as a counter-offer; you made your first offer in the claims you filed with the application, and the Examiner has given you the reasons why your offer does not work.  The trick is divining what the Examiner believes to be patentable about your invention.  Make no mistake, I am a firm believer that, upon first review, an Examiner will establish in their mind at least one thing they believe to be the patentable aspect of your invention.  Not to say that their mind might be swayed by successful argument, but that road is tougher going and may not be as fruitful, as the Examiner may be more reluctant, or have less clarity, on other aspects being patentable.  As such, it is often worthwhile trying to look at your invention from the perspective of the Examiner to find the quickest path to allowance.  One great waypoint on that path is an Examiner Interview.
In an Examiner Interview, the Examiner and typically the Applicant's Attorney(s) will talk over the phone regarding the Examiner's last action.  There is much that is difficult for an Examiner to convey in writing, and a lot of that can be communicated over the phone.  Indeed, in an Office Action, the Examiner may not be telling the full story; they are often hamstrung to a degree by the requirements of their response as dictated by the
MPEP
.  During the course of an interview, I have frequently been able to converse with the Examiner to not only find what they believe to be the path to patentability, but have been able to further explain my own positions and understandings of a prior art reference, an element of my claim, or something else material to patentability that have resulted in more accurate, and favorable, transactions with the Patent Office.
Additionally, it is quite common for draft claims amendments responsive to the last Office Action to be sent to the Examiner for review by and discussion with the Examiner.  This is a great way to accelerate the examination process, avoiding dead-end claim amendments and potentially cutting out an Office Action or two by getting instantaneous feedback from the Examiner, saving you time and the inventor money.
For these reasons, I am a firm believer in the value of Examiner Interviews, and strongly encourage practitioners to request them of their Examiners, and Inventory request them of their attorneys.