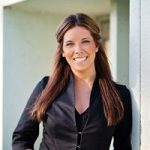 By: Tyler Hampy
During Facebook's growth, it has introduced new features designed to facilitate its users' abilities to share and obtain information. Have you ever wondered if any of these features violate your rights to privacy? Could you be waiving your privacy rights by using Facebook?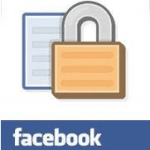 In Cohen v. Facebook, users sued Facebook over the implementation of the "Friend Finder" feature. The plaintiffs were not fond of the Friend Finder feature because they believed that it allowed for the distribution of too much information automatically, without users consent, to the detriment of personal privacy interests.
Facebook's Friend Finder is a service that a user can choose to employ by giving the system access to email accounts the user may have on services other than Facebook. The system then searches the contact information in those accounts, compares it to the Facebook user database, and presents the user with a list of other Facebook users he or she already knows, but who are not his or her Facebook "friends." The system also generates emails to the user's email contacts who are not Facebook members, inviting them to join.
Facebook promotes the Friend Finder service by periodically placing notifications on the homepage of users' accounts, stating that certain other Facebook "friends" use the Friend Finder service. The notices include the names and profile pictures of other Facebook users.
The plaintiffs in Cohen sued Facebook because their names and profile pictures were used to promote the Friend Finder service without their knowledge or consent.
Facebook argued that its Statement of Rights and Responsibilities titled "Sharing Your Content and Information," states that, "[f]or content that is covered by intellectual property rights, like photos and videos ('IP content'), you specifically give us the following permission, subject to your privacy and application settings: you grant us a non-exclusive, transferable, sub-licensable, royalty-free, worldwide license to use any IP content that you post on or in connection with Facebook ("IP License")."
Facebook also relied on its Privacy Policy, which states that, "your name and profile picture do not have privacy settings. If you are uncomfortable with sharing your profile picture, you should delete it (or not add one)."
The court found that Facebook's terms make it clear that users have no expectation of complete privacy in their names and/or profiles. The court stated that Facebook users may have consented to the disclosure of their names and profile pictures to their Facebook friends and even to Facebook users at large by using the social media service, although the court did not ultimately rule on that issue.
Again, as I stated in my last post, this is something to consider when you join a social media networking service. You are undoubtedly giving up some of your privacy rights, but exactly what and how much has yet to be seen.
If you would like to learn more, please follow me on Facebook and connect with me on LinkedIn.