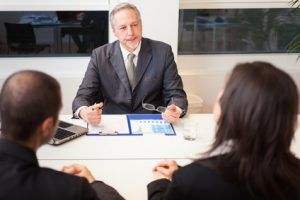 There are many different ways and scenarios where a family attorney could help out but typically many individuals wait entirely too long to seek out their assistance. One of the worst scenarios you can find yourself in, is waiting too long to seek legal representation. Even if you do not think a situation is that big of a deal, there are oftentimes people do not fully understand their rights and what they are entitled to – regardless of the situation. You don't ever want to find yourself looking back on a situation thinking about how you would handle it differently in the future, especially when your family is involved. Instead of scrambling trying to just speak to any lawyer that is available to help you, ensure that you secure a lawyer who you feel comfortable with and have had a fair opportunity to speak to them.
Divorce, Child Support and Custody
Divorce can tear a family apart, especially when there are kids that involved in the marriage – but this does not have to be the only way. Finding the right legal representation can lessen the blow of divorce, offer proper support and certainly ensure that a family can begin to heal and not remain broken. This is where a family attorney really knows how to speak to people and keep priorities straight, without any emotion involved. While being empathetic, they are not physically going through the divorce so they become a sound voice of reason and understanding.
Following Rules and Regulations
Every state is different in their marriage and divorce laws, although the country is trying to regulate those laws so they are more similar from state to state; they do still vary. With that, hiring a local family attorney from your area is suggested. There will not be any issues or misunderstandings or what the laws are. Additionally, you want to make sure that your legal representation will be able to support you and offer the proper insight.
The Dynamics of a Family
Every family is different, therefore that means that their needs are going to be different as well. While one family may not have to set up visitation, another family may need everything down in writing so all parties can be held accountable for their actions. Not everyone chooses to pursue child support and/or alimony, and this is another area where a family lawyer can be quite helpful.