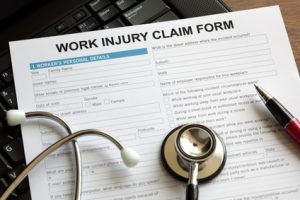 There is a lot involved with the day to day lifestyles of a regular person. There is the home where you must maintain and care for on a regular basis. If you have children, pets, parents, or other people that you frequently take care of you have many more schedules and fees to focus on. Maybe you have a great job that you cherish and one day you suffer from a workplace accident. All of a sudden your entire life is put on hold because you are no longer able to work that job and make the money to financially support your home maintenance or family members. When this happens, you should be ready to file a worker's compensation claim to help cover the loss of wages and the expenses that you would normally be able to afford during a regular work week.
Giving Notice and Filing a Worker's Compensation Claim
Prompt notice of the injury should be focused on if your intent is to file a worker's compensation claim. Your employer should have knowledge of the claim before it is filed. It does not matter if you think the injury was small or big, the outcome can become confrontational if you leave out one of the most important factors, your employer. Even though you should notify your employer the second you have the opportunity to, if the injuries are severe, seek medical attention immediately and explain that step to your employer upon your opportunity.
---
Note: Call Widerman & Malek now to if you need legal assistance with your workers compensation claim. 877-868-7239
---
After the employer has been notified, they will provide worker's compensation claim forms for you to fill out and return to them. If you choose to mail it by ground mail, it must be marked as certified mail in order to receive a return receipt. You should always keep a copy of any claims that you file and the receipts if you choose to use ground mail. Upon filling out the form and giving it to your employer, be sure that it is filed promptly with the insurance company associated with the company. You will also want to receive a copy of proof of this. If you have not heard from the insurance company within the first few weeks after filing, contact them for your claims progress.
In the event that you have any trouble with the filing process of your worker's compensation claim, you may seek professional help from a lawyer who specializes in worker's comp cases. They will be able to assist you in the filing process or what to do next if you are unsure.