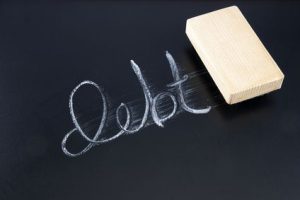 What is a Chapter 13 bankruptcy?
When an individual cannot pay his or her debts under the current repayment arrangements with his/her creditors, he or she can file for a Chapter 13 bankruptcy. Under its provisions, a proposal must be submitted to the creditors for a 3 to 5 year repayment plan, which will offer to pay all or part of the debts, from the future income of the debtor. To put it simply, a Chapter 13 bankruptcy is a reorganization of the existing debts, in contrast with a Chapter 7 bankruptcy which is a liquidation of assets.
Chapter 13 bankruptcy provisions
To be able to file for a debt reorganization, some provisions must exist in order to be eligible for such a plan:
1)      The petitioner must have a regular source of income.
2)      The petitioner must have disposable income, which will be determined by the Florida Means Test and which will be applied towards the payments of the plan.
3)      The creditors must receive a total payment that is no less than what they would receive if the petitioner filed for a chapter 7 bankruptcy.
4)      If the terms of the repayment agreement are kept, at the end of the program any debt that has not been paid is discharged.
When to file for a Chapter 13 bankruptcy
If you have assets that you want to protect, or your equity is greater than what can be exempted by the Florida bankruptcy exemptions, it's probably the best option available. It will:
1)      Prevent the foreclosure of your house
2)      Allow you to make up for missed mortgage or car payments
3)      Terminate the accruement of interest on tax debts
4)      Pay back your taxes
5)      Maintain ownership of property that is not exempted.
Chapter 7 over Chapter 13 bankruptcy
Chapter 13 will not lift the debt burden off your shoulders. If you do not have assets, or what you have can be exempted, then it is better to file for a Chapter 7 bankruptcy which will actually allow you to get rid of your debt without paying any of it. In any case, the Means Test will analyze your income and determine if you are eligible for a Chapter 7 bankruptcy, or you must file for a Chapter 13.
People at Widerman and Malek's will be happy to help you receive a Chapter 13 discharge and resume your life without the burden of a heavy debt over your head that threatens to take away your assets.