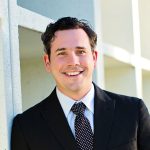 Violations of Florida's Sunshine Law can bring stiff and far reaching consequences, some of which are not just against the board members, commissioners, etc. involved.  For starters, there can be criminal penalties.  If a board member, commissioner, etc. knowingly violates the Sunshine Law, the individual is likely guilty of a second degree misdemeanor, which can include 60 days of imprisonment and a fine of up to $500.
An individual can be removed from office or suspended.  Specifically, the Governor may suspend elected or appointed officials who are indicted for misdemeanor violations arising out of their official duties.  If an individual is convicted of or pleads guilty or nolo contendere to the misdemeanor, an executive order by the Governor can cause the individual to be removed.
What is often asked by potential plaintiffs is "who is going to pay attorney's fees?"  Well, the answer is spelled out in Section 286.011(4), Florida Statutes.  Section 286.011(4) essentially states that when a violation is found, the plaintiff's reasonable attorney's fees shall be assessed, including appellate attorney's fees.  The fees can be assessed against the individual board members, commissioners, etc. unless they sought and took the advice of the board's, commission's, etc. attorney.  This isn't a one-way street for plaintiffs though.  If the individual filing the lawsuit filed in bad faith or the the case was frivolous, then the court may assess attorney's fees against the individual who filed the case.
Another action that can be sought is an injunction.  An individual can ask the court to issue an order enjoining a  future violation that is similar to a past violation.  Although ordinarily, injunctions can be difficult to obtain, the burden of proof requires the plaintiff to show by the greater weight of the evidence that a violation occurred on the date alleged.
Finally, any resolution, rule, regulation, or formal action made (not at an open meeting) will not be binding.  The action can be "cured," however by actions taken within the Sunshine law.  Examples include holding full open and public hearings or meetings after inadvertent violations.  This cannot be a perfunctory ratification of the action though.  When the action is found to be in violation, and therefore not binding, the effect can be problematic for the board members, commissioners, etc as well as individual citizens who may have been for or against the action.
If you need assistance with the Sunshine Law, feel free to contact me. You can also follow me on Twitter, LinkedIn and Facebook for even more information.