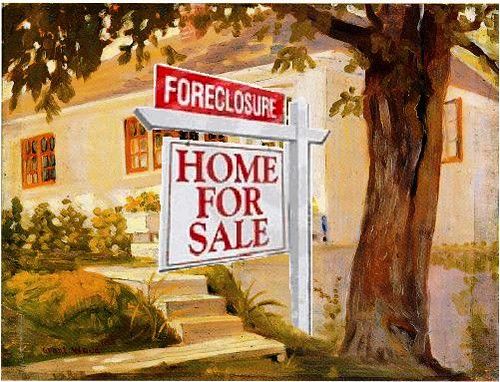 As we endure the historical foreclosure crisis resulting from the great real estate boom and bust, it's worth evaluating where we stand, how we got here and what lies ahead.  This legal, economic and real estate crisis began in earnest around 2008 when the economy collapsed and real estate market went crashing down.  A tsunami of borrowers began defaulting on their mortgages as they lost income and their plummeting property values put them deeply "upside down."
Now the economists tell us foreclosure rates are at their lowest levels since 2006 (near the peak of the real estate rise).  Florida, however, carries the dubious honor of being number one in the nation in foreclosure filings.  According to Realty Trac ®, one in seventy four Florida homes had foreclosures filed in the first half of 2014.  Though we're far from the lowest depths of the crisis, there is much continued and new danger for borrowers in Florida.  The economy has rebounded at a painfully slow pace, unemployment remains high and many will continue to struggle through the foreseeable future.
On the frontlines of the foreclosure crisis—the courts—it has been a wild ride.  The legal system was completely unprepared for the onslaught of cases that flooded court houses statewide.  Unprecedented backlogs resulted and a virtual state of paralysis set in.  Though slow to respond, the judiciary made efforts to better handle the cases.  Retired judges stepped back in to preside over hearings.  With many unjust results, "rocket dockets" emerged to push through in rubber stamp fashion cases toward court auctions with the entire judicial review taking merely minutes to complete.  The courts ordered mediation conferences for primary homeowners to work out terms with their lenders and avoid foreclosure.  This effort has been far more sizzle than steak, as very few borrowers walked out of mediation with a deal in hand and nobody has ever forced a lender to offer relief it did not want to extend.
We have seen the "robo-signing" scandal among many other examples of lender fraud, often perpetuated by their own legal counsel.  The infamous David Stern, king of the foreclosure legal empire representing lenders and owner of the yacht called "Tu Casa Es Mi Casa" went down in flames while running a criminal enterprise.   Though no high-level banking or Wall Street executive has faced criminal prosecution for the massive fraud leading up to and during this crisis, there have been numerous class action lawsuits and government civil cases leading in hundreds of millions of dollars in penalties.  Very recently, Sun Trust settled a government action resulting from its failure to process loan modification applications as required by law and their acceptance of government funds.
In 2013, after repeated efforts, the banking lobby successfully pushed through the Florida Legislature a foreclosure reform law with much hype.  Though it contains no radical provisions (such as the earlier effort to convert Florida into a non-judicial foreclosure state that would have essentially handed the hen house to the foxes without court oversight) it brought some significant changes.
Among the changes to the foreclosure law were provisions limiting wrongfully-foreclosed homeowners to money damages rather than the ability to regain title to their homes.  Similarly, a competing "lender" claiming to hold the rights to a previously-foreclosed mortgage would only be able to seek financial compensation instead of title.  If you're wondering how this could be an issue, trust me, it is a huge byproduct of the fraud banks and their Wall Street partners committed by selling the rights to the same individual mortgages to multiple investors in mortgage-backed securities.  At our law firm, we've handled more than one case involving two separate lenders each claiming to own the rights to the same mortgage and promissory note.   As Mark Knopfler of the band Dire Straights wrote, "two men say they're Jesus, one of them must be wrong."
The provision of the new law getting the most attention is perhaps the "expedited foreclosure" section.  This is supposed to ease the judicial backlog by providing lenders a quicker path to a foreclosure judgment and court sale.  It basically turns the tables on the burden of proof by requiring the borrower to raise legal issues and defenses at an "order to show cause" hearing to convince a judge why the lender shouldn't win on the spot.  We have seen some lenders and their aggressive counsel use this provision and it has made our foreclosure defense work more challenging.  Oddly, as long as I can remember, there has already been a version of a "fast track" foreclosure on the books, but lenders' attorneys have almost never used it in residential cases prior to the enactment of this new law.