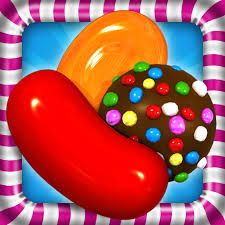 In recent years, we are seeing common words being trademarked that borders on ridiculous. How can common words that are used in every day language and useded in hundreds of brand products be trademarked? One such recent example is game developer King.com attempts to trademark the word "Candy" for their Candy Crush game. Is this possible?
Already the Candy Crush Saga developer King.com has trademarked the word "candy" in Europe and is now looking to trademark the word in the United States. This company has filed an application with the United States Patent and Trademark Office and received approval for "publication". The game developer's aggressive approach to control the use of the word "candy" has the gaming community up in protest. Currently game developers are joining together to create as many candy themed games as possible with the word "candy" in the title over the first weekend of February. They are calling their peaceful protest Candy Jam and are working hard to prevent King.com from moving forward with their "candy" trademark.
If Kings.com is successful in getting the trademark on the word candy then no other gaming developer will be allowed to use that word in a game title to describe their candy game. The game developers will be able to still create candy games but the descriptive word of candy will not be used in the game title. How will that work? Well it simply means that if the makers of Candy Land decided to change their board game into a video game they would need to just call it "Plum fairy land" because that will clearly not confuse consumers right? I am being facetious people. Descriptive words are not supposed to be trademarked. That being said, it looks like the USPTO is overlooking this rule.