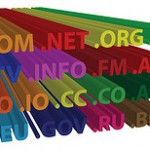 In my last post, I posed the following question, "So what is a trademark owner to do to protect her rights in light of the Top-Level Domains (TLDs) expansion?"  Let's look at the mechanisms put into place recently by the Internet Corporation for Assigned Names and Numbers (ICANN) for that very purpose.
Trademark Clearinghouse
ICANN created a centralized trademark registration depository, called the Trademark Clearinghouse (TMCH), which brand owners may use to submit their trademark data, both prior to and during the launch of new TLDs.  The TMCH makes it possible for a mark owner to register domain names that match the owner's trademark before cybersquatters do so.  Acceptance of submissions to the TMCH began March 26, 2013.
The TMCH accepts marks that are registered nationally (e.g., with the United States Patent & Trademark Office ("USPTO")) or multi-nationally (e.g. the European Union), or that are otherwise validated by a court.  In addition to the details of the registration, a mark owner must submit evidence of actual use of the mark to be eligible to apply.  Filing fees for registering your trademark with the TCMH are as follows: $150 for one year, $435 for three years, and $725 for five years.
Sunrise and Trademark Claims
The TMCH does not prevent others from registering a protected mark as a domain.  Instead, the TMCH defines a Sunrise Period of at least 30 days during which brand owners have an opportunity to pre-register their brands as domains before those domains are offered to the general public.   The TMCH also offers a Trademark Claims service (for a period of at least 60 days following the Sunrise Period) during which both domain name registrants and trademark holders may be warned that an attempted domain registration may infringe a trademark.
In our system where enforcement of intellectual property rights is the burden of the rights holder, having access to a tool like TMCH can save both time and money.
(photo credit: http://www.flickr.com/photos/bloggingbookshelf/5910411419/in/photostream under http://creativecommons.org/licenses/by/2.0/legalcode)