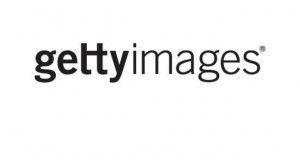 Lately, the name of Stock photography giant Getty Images has been in the news for various lawsuits on IP infringement. It has been sending out intimidating letters to various companies, accusing them of using Getty image illegally; their latest target being Schneider Rothman, a Florida based intellectual property law firm.
Getty had already lost a copyright breach case in which Getty was part of the infringement. In the past months it had introduced a new scheme in which many images are allowed free access and can be embedded to any sites.  For such an open program, the company explains by saying that it is better to compete than to license everything on the internet.
Nevertheless, this new idea of free images has not diminished the company's zeal for copyright enforcement nor did the recent loss in the infringement case make Getty no more careful in doing away with litigation.
The company sent letters to Schneider Rothman, the intellectual property law firm, accusing that it had involved in copyright breach by using images to its site and for demanding $380, and also threatening them with court case. The solicitors at Schneider Rothman are serious and they know how to face such accusations, and so, they tattered their site to find out what the problem was.
The IP firm did find what the issue is; it had not copied Getty Images as said in Getty's letters. In turn, they were shocked to find some interesting things going on with Getty. Getty uses an image recognition system through which they match a thumbnail image from the IP firm's website. This is done randomly and when they find any matches they send letters accusing people or companies of copyright infringement.
From the IP Firm's side, they are not responsible for the thumbnail that appeared on their website due to the use of Zemanta plugin for WordPress, which made it appear automatically. This is actually common and this plugin had been employed for internet publishing and search engine optimization purposes. But Getty did not bother to look closely before making the accusation.
So Schneider Rothman went to court and filed a case claiming that it had not infringed anything.  Schneider Rothman has not only included Getty as a defendant, but Zemanta as well, saying that Zemanta did not license the image. If Zemanta had properly licensed the image, there would have been no problem. Getty cannot demand payment from Schneider, for a thumbnail that had appeared on their website without their knowledge.