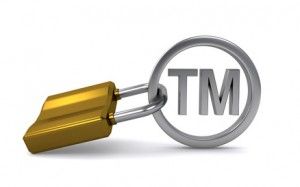 You've got a great idea on a new product or service and you know exactly what you want to name it.  Because you're sure this will be your name, you might think that one of the first things you do is to register the trademark. But in reality, rushing to be first might not always be the best move.
Registering a trademark is not difficult, but there are some very particular rules and practices that you really should know before you jump right in and make the application.
The rights to your trademarked name are created by using it. Registering the rights formalize those rights.
Likewise, trademark laws are predicated upon the assumption you actually use of the name. Simply thinking up new and interesting names and registering the trademark doesn't give you rights to that name if you don't actually use it.  In fact, you can't register the trademark if you don't have intent to use it.
The application fee is nonrefundable.  It's not super cheap, so before you file the application, make sure you read all the rules, enter in all the proper information, and do your research before you put your money on the line.
There are two types of trademark applications – one for intent-to-use and one for actual use. Although it might seem like a good idea to put in an intent-to-use registration immediately, if you don't plan on actively using it within six months, your intent-to-use registration can run out.   Extensions are expensive and can add up quickly.  Most people wait to use the name first and then file an actual use registration.  It is simpler and it is cheaper.
It's recommended that you don't use your business name as your product name. If you ever want to sell the product line (including the trademark), you would be giving up your business name as well.
Make sure you fully understand what goods or services you wish your brand name to cover. The more goods and services you list, the more you will pay to file.  However, if you make your list too small, you cannot later go back and add products and services after you initially file.
Research your name first. In fact, research alternate spellings and variations of the name to see if someone else has already registered your name or anything very similar.  If something similar to your name exists, you must make yours different enough so as to not cause confusion.
If you find your name free, you can begin to use it even before you file. But simply using the name as your website name is not enough to constitute use.  However, using it as a brand or service being sold on your website is usually enough to constitute use.
For a FREE Trademark Consultation call 877-868-7239