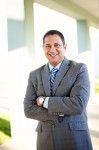 By: Mark R. Malek
As you know, I have been posting a series of articles regarding proper inventorship in a patent application before the United States Patent Office.  The first article in this series dealt with determining who the proper inventor is in a patent application.  The next article in this series dealt with the effect of listing an improper inventor on a patent application.  The part that I left out, however, is how to correct inventorship in a patent application. 
If, for some reason, you have listed the wrong inventor on a patent application, then the best thing you can do is to take immediate steps to correct it.  If you try to enforce your patent application later, the last thing you need is to get into a fight over who the actual inventor is.  I recall a litigation that I was involved in years ago, where most of the fight revolved around inventorship.  This was despite the fact that the defendant was clearly infringing the patent.  To tell you the truth, the case hardly got to the merits of whether or not the defendant infringed prior to it settling.  That is because most of everyone's litigation budgets were spent dealing with the inventorship issue.
According to the Manual of Patent Examining Procedures Chapter 201.03, "correction of inventorship in an application is permitted by amendment under 35 USC 116, which is implemented by 37 CFR 1.48."  To correct inventorship, one must:
File a request to change inventorship that sets forth the desired inventorship;
A statement from each person being added or deleted that the error in inventorship occurred without deceptive intent;
An oath or declaration of the actual inventors;
The fee; and
Written consent of the assignee (where applicable).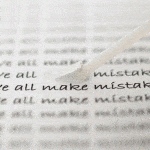 In my opinion, the key to the requirements of correcting inventorship is that the incorrect inventorship has to have occurred without deceptive intent.  So what does that mean?  All I can really give are examples.  Suppose that two inventors were working with one another, had a falling out, and one inventor decided to file the application without the other inventor being listed as an inventor because the first inventor did not want the second inventor to profit from the patent, that probably has a hint of deceptive intent involved.  Allow me to provide a more common example – suppose the sole inventor of an application decides to add another inventor that is over the age of 65 simply to take advantage of the provisions of a petition to make special based on age, even though the over 65 "inventor" really had nothing to do with the invention.  Clearly, the sole inventor was not being honest with the Patent Office, and in my opinion, there may be a bit of deceptive intent involved on this one as well.
If you need assistance correcting inventorship on your patent application, feel free to contact me. You can also follow me on Twitter, LinkedIn and Facebook for even more information.