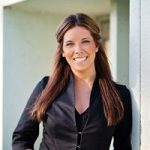 By: Tyler Hampy
Before you commit to use and advertise a proposed new mark, you would be well advised to contact a trademark attorney and have them conduct a preliminary investigation as to any possible conflicts your new mark may have with previously used but unregistered marks, applied-for marks, and/or registered marks. You don't want to spend a ton of money trademarking something that is only going to cause you problems down the road. A trademark attorney will search the existing databases to determine whether the mark you have in mind has already been applied for or registered.
After an application is filed for federal registration, an Examining Attorney in the Patent and Trademark Office will search their files to determine whether the application is barred for one reason or another. An application must be denied if the proposed new mark resembles either (1) a previously federally registered mark or (2) a mark or trade name previously used in the U.S. by another person, such that confusion is likely to exist. Even if the Examining Attorney is satisfied that no conflict exists, the application is subject to opposition by anyone who believes a conflict exists. Additionally, even if the registration is issued, it can be the subject of a Petition to Cancel by anyone who may be damaged by the registration.
To avoid liability for infringement and long, expensive legal battles over registration or common law rights, you will want a trademark attorney to do a search to determine whether the proposed mark conflicts with any pre-existing rights. TESS is the "Trademark Electronic Search System," which is
a publicly accessible online search engine maintained by the United States Patent and Trademark Office. TESS allows the public to search and retrieve millions of trademark records, including pending, registered, abandoned, cancelled or expired records.
Even if a search reveals no conflict with previously used marks, it can't be a guarantee that no conflict exists. This is so because it is almost impossible to determine with absolute certainty whether anyone has previously used a nonregistered mark in the United States. Therefore, even an extensive trademark search can only provide a conditional guarantee that no conflicts exist. With that said, even a quick search is preferable to none at all. The question is basically one of how much money are you willing to spend on a search. The greater the amount to be invested in the use and advertising of the new trademark, the greater the amount that should be spent on a preliminary search.
Click here to contact a trademark attorney that can conduct a preliminary search for you.
If you would like to learn more about trademark law, please follow me on Facebook and connect with me on LinkedIn.