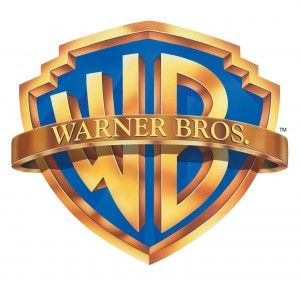 Intellectual Property… You know that wonderful system that aims to foster an environment in which creativity and innovation can flourish. It's supposed to be a 'feel good' approach to knowing that you're covered and no one can take advantage of your priceless and genuinely unique inventions.  The laws behind IP are a bit more precise as to how it is able to do what it does. In a nutshell, IP is protected in law by, for example, patents, copyright and trademarks, which enable people to earn recognition or financial benefit from what they invent or create. The goal is to strike the right balance between the interests of innovators and the wider public interest.
Here are a couple of cases about intellectual property that may be recognizable to you.
Bratz vs. Barbie
Barbie was 42 years old when the exotic, puffy-lipped Bratz dolls Cloe, Jade, Sasha and Yasmin strolled onto the scene in 2001. Tensions escalated as the Bratz seized about 40 percent of Barbie's turf in just five years. The Bratz struck first. In April 2005, their maker MGA Entertainment filed a lawsuit against toy powerhouse Mattel, claiming that the line of "My Scene" Barbies copied the big-headed and slim-bodied physique of Bratz dolls. Mattel then swatted back, accusing Bratz designer Carter Bryant for having designed the doll while on Mattel's payroll. Bryant worked for Mattel from September 1995 to April 1998 and then again from January 1999 to October 2000, under a contract that stipulated that his designs were the property of Mattel.
In July 2008, a jury ruled in favor of Mattel, forcing MGA to pay Mattel $100 million and to remove Bratz dolls from shelves (an injunction that lasted about a year). But the two toy companies continued to duke it out. Finally, after continuing the feud, MGA prevailed, proving that Mattel was actually the one to steal trade secrets.
Tattoo Artist vs. Warner Bros. Entertainment
Do you remember the movie, "The Hangover Part II?" Well, there was a strait-laced dentist played by actor Ed Helms, who wakes up after a night of debauchery in Bangkok to find a tribal tattoo wrapped around his left eye. Price's tattoo is identical to the one Mike Tyson has, and it alludes to the boxer's cameo in the original 2009 movie "The Hangover."
Tyson's tattoo artist S. Victor Whitmill filed a lawsuit against Warner Bros. Entertainment on April 28, just weeks before the movie's May 26 opening. Since he obtained a copyright for the eight-year-old "artwork on 3-D" on April 19, he claimed that the use of his design in the movie and in advertisements without his consent was copyright infringement. Warner Bros., of course, saw it as a parody falling under "fair use."
Chief Judge Catherine D. Perry of the United States District Court for the Eastern District of Missouri presided over the case and denied an injunction on the movie's release, but said Whitmill still had a case. If it meant avoiding a long trial, Warner Bros. said that it would be willing to "digitally alter the film to substitute a different tattoo on Ed Helms's face" when the movie is released on home video. But that ending was avoided on June 17, when Warner Bros. and Whitmill hashed out an agreement of undisclosed terms.
The moral of these two cases is that you never know what gem you have up your sleeve, so it's always best to be protected to ensure you get what's owed you.