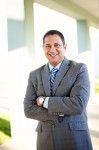 By: Mark Malek
You may recall that I recently wrote an article about who the proper inventor is in a patent application, and the effect of listing an improper inventor on a patent application.  The only reason why I am revisiting this topic is because I was just asked a question by an inventor that related to this very topic.  It was actually a most alarming question, and it really concerned me that some folks out there might have this person's same thinking.
As many of you know, many employers have policies that require that employees assign to the company all intellectual property that they create.  This includes inventions that are eligible for patent protection.  Therefore, when people are employed by a company, and they come up with an invention, and the invention is related in any way at all to their employment, or to the business of the company, then they are generally under an obligation to disclose the invention to the employer and to assign their rights as an inventor to the employer.
The question that was recently posed to me (to my shock) was whether or not the inventor could file a patent application in his wife's name since he had an obligation to assign his inventions to his company.  Really?  The answer to that questions is a resounding NO!!!! Seriously, you may wonder what this guy was thinking.  Well, at least he was thinking.  He actually asked me first without moving forward with the hair brained scheme.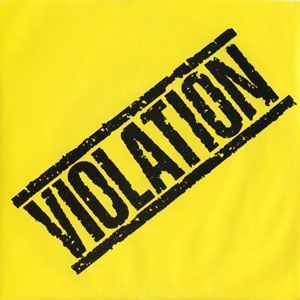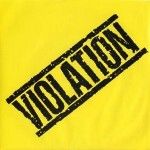 This gentleman would have had more than one problem if he moved forward with this plan.  First, he would be in violation of his obligations to his company and, as such, would probably be a target for termination.  Secondly, he would have paid for the cost of the patent application, which generally is not inexpensive, and at the end, would still be under an obligation to assign the application.  In other words, he would have paid all the money for the invention, and the company would wind up just taking it from him.  Third, any patent that he filed in such a manner would likely be invalidated for fraud on the patent office.  By listing an improper inventor on a patent application, this fellow would have probably paid lots of money to have in his possession a patent that was completely unenforceable and likely invalid.
So what can you do if you are in this type of situation?  First of all, disclose it to the company and see if they plan to move forward with it.  If they decide not to move forward, request a release to see if you can move forward with the invention on your own.  If you do not believe that your invention is related to the work you do for your company, or the work that the company is otherwise involved in, then just seek the company's release before moving forward.  You will find that many companies are more than willing to release an employee/inventor to move forward with their inventions when the invention has nothing to do with the work that the company is involved in.  In fact, you will normally notice that the intellectual property restrictions of most company handbooks specifically indicate that the company is only interested in inventions that are directly related to the business they are in.  You have to be careful to let the company make that decision, not you.
If you need assistance in determining your duties with respect to disclosing your intellectual property to your company feel free to contact me. You can also follow me on Twitter, LinkedIn and Facebook for even more information.