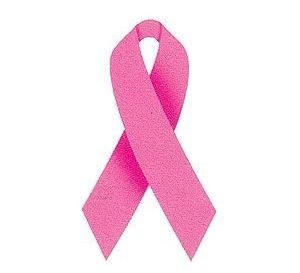 When does fighting to protect a trademark borderline on trademark bullying?  Trademarks are established to protect an individual's, a corporation's, or non-profit organization's creative work.  What happens when the trademark owner takes protecting their trademark too far as to be deemed as domineering?  The best examples of crossing the line can be witnessed with non-profit organizations.
Non-profit organizations working towards the same cure should all be the best of pals, right?  After all, the more money generated for their cause helps fund research to find a cure.   Unfortunately, this is not reality.  The reality is that non-profits are just as fiercely competitive as for profit businesses.  They do not like to share funds or be associated with other non-profits.
Susan G. Komen for the Cure® is the perfect example of a non-profit who doesn't like to associate with other cancer foundations.  Back in 2010, the Wall Street Journal published an article on Non-profit organizations battling each other over trademark infringements.  One of the nonprofit companies they featured was Susan G. Komen for the Cure®.  Komen changed the name of their organization back in 2007, adding the popular slogan "for the cure".  The slogan first came about when they used it to promote a race fundraiser called "Race for the cure".  At that same time they also trademarked the highly identifiable breast cancer running pink ribbon.  Once the organization made these changes, cease and desist letters started quickly appearing in large numbers.  Small cancer charities that promoted events such as Kites for the Cure,  Cupcakes for a cure, and Par for the Cure all received these cease and desist letters informing them they were no longer to use the "for the cure" language as this tag belonged to Susan G. Komen for the Cure®.  One cease and desist letter they sent to Uniting Against Lung Cancer who runs the Kites for a Cure event, even what so far to tell them they could not use the color pink.
Since when can a non-profit organization claim hold of an entire color?  This is what people are referring to as trademark bullying.  Sure, many could understand Komen sending cease and desist letters to organizations trying to use or copy their running pink ribbon, but Kites for the Cure was not using a running ribbon.  They weren't even actively using the color pink in their marketing collateral.  This is what got the attention of the Wall Street Journal.  The Wall Street Journal also brought out another disturbing food for thought to their readers.  What percentage of money is Komen using from their fundraising efforts to protect their trademarks?  Shouldn't the money earned from a fundraiser all go towards finding a cure for breast cancer?  As a donor to the Susan G. Komen for the Cure® foundation, one does question where their donation is being allotted.  Is it being allotted to police their trademarks or for life saving research?
In response to the Wall Street's Journal article, Komen posted a response to their site stating that Susan G. Komen for the Cure® sees trademark protection as responsible stewardship of donor funds.  They claimed that the use of the language "for the cure", the color pink and running ribbon by another non-profit organization caused confusing to their donors.  They are worried that their contributors may get confused and donate monies to the wrong organization causing a loss in fundraising efforts.  The Wall Street Journal and other Americans are a bit skeptical about this concern, but it has happened with other charities before such as Wounded Warriors.   Wounded Warrior Project of Jacksonville, Florida was mistakenly confused with Wounded Warriors Inc., an Omaha charity.  As a result, celebrities inadvertently donated large sums of money to the wrong charity.
Whether Komen is justified in actively sending warnings to other non-profits is still up for debate. This much though is certain.  When you donate to a charity, there is a strong probability that the money donated will not be allotted to the research.  Instead it may be used to fight trademark infringement or to pay for marketing efforts.