Contact
(407) 566-0001
jmora@uslegalteam.com
---
Prior to joining Widerman Malek, Jeanette was the founding partner of the Law Office of Jeanette Mora, P.A. For over 20 years, she has advised individuals, businesses, corporations, and non-profits on various financial and compliance matters in her prior career as a Certified Financial Planner™ and Wealth Management Advisor in the securities and financial services industry.
Jeanette's principal areas of practice are estate planning, probate and trust administration, guardianship, and special needs planning. Jeanette brings a wealth of knowledge and experience and advises and represents a broad range of clients with their planning needs. She represents personal representatives and trustees in their administration of estates and trusts, as well as guardians and guardian advocates in the care and management of their incapacitated or developmentally disabled loved ones. Jeanette has also represented surviving spouses, heirs and beneficiaries with respect to their rights in an estate and/or trust.
Jeanette was born and raised in New York City and is fluent in Spanish. She serves as an Osceola County Mediator and volunteers her time as a Guardian Ad Litem Advocate, the Legal Aid Society of the Orange County Bar Association, and Community Legal Services of Mid-Florida.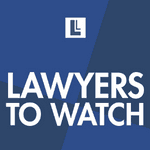 ---