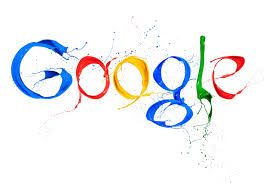 In today's world you see a lot of legal battles going on all the time in regard to patents and trademarks.  For example, you can see a Florida company clashing with a Kansas company and that is a common, everyday occurrence. Companies go in for patents to protect their innovations and to prevent others from copying their products. However, patents have a new quality today and everyone sees patents as money makers. That is why, if you have a patent of your own, you will find that out of the billions of patented products, you are sure to find one that looks a lot like your own.
Joining Hands
Giants in the industry face a lot of infringement problems with a million other companies pointing their fingers at them. Take for instance, Google, which has had more than its fair share of lawsuits. Google has been listed as one of the two companies that have the largest number of patents and so it has joined hands with the other giant, Canon Inc. As the two companies have a mutual concern and that is to avoid patent lawsuits in the future, and have come to an agreement.
 License on Transfer Network
The two companies have formed an alliance and have created a program called the "License on Transfer Network" which claims that if any participating company sells a patent, then the other companies in the group will automatically get a royalty-free license to it. This program will effectively curtail practices where licensing firms buy patents for the sole purpose of making money though infringement lawsuits and royalty claims. Already six more companies have given their agreement to join this program and the group is expected to grow. Since there is no way companies can prevent licensing firms from buying patents, this program will effectively defeat the purpose of such practices.
Patent Pledge Programs
Google is following a similar program that was created some time ago, which has grown to more than nine hundred members in a short time. The group will grow when companies no longer want to fight with each other over patent issues and instead want a peaceful handling of patents. So all that has to happen is for like-minded companies from Florida to California to get together and aim for peaceful measures. These kinds of patent pledge programs are good for startup companies as well as industry leaders.