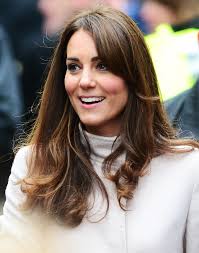 Kate Middleton is making news this week and it has nothing to do with her baby bump.  The Duchess of Cambridge has applied to the U.K.'s Intellectual Property Office to trademark her name for charitable goods. She and her husband, Prince William, started The Royal Foundation of the Duke and Duchess of Cambridge back in 2011 to raise money and awareness for their charitable causes.  A spokesman representing the Royal couple stated the decision to trademark her name came after their foundation under went a major branding effort once she was married to the Prince.
The spokesman went on to say, "As part of that process, we have to choose any categories under which we might conceivably operate in the future. This also protects the foundation against other people using its name illegally".
It is important to note that when applying for a trademark, all good and service categories related to the trademark must be filed during registration in order to be protected by trademark laws in a particular category.  This rule applies to both for-profit and non-profit uses and is enforced in the U.K. as well as here in the United States.
Does this mean that if someone wished to sell lamps using the name Middleton they could?  Yes, but they can't trademark her name or image without her permission or use her image to market lamps.  It is illegal.  She can however trademark her name under the category lamps to prevent her name being associated with a product she does not wish to have affiliation.
While we do not know all the categories the Duchess has selected for registering the trademark, we do know at least one.  It was leaked to the public that Kate Middleton trademarked her name under the clothing category.  She plans to use her name to endorse t-shirts for marathon runners among other things.