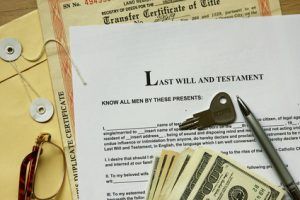 When a person is losing their health or increasing in age to the point where they are no longer able to take care of themselves, there are people who are appointed to help take care of them. This time of need is not an easy time for anyone and many people choose to live as carefree as they can in order to remain happy during their last few weeks, months, or years. However, when you are incapable of living by yourself or have trouble completing day to day tasks such as showering or feeding yourself, a person that you trust should be appointed to help you through.
Living Wills
Among the list of directives are living wills. They are legal documents that include instructions to follow if you were to become incapable of making your own medical and financial decisions. A Living will is set up to help in the event that you are immediately injured and incapable of providing your information, reporting your condition, or able to carry a sound conversation with the medical professionals. To create a living will the individual must plan ahead for rough times. The will must include the names of the people responsible for certain aspects of their life. This may be one person or several people. It is very important to choose the people who would best respect your wishes.
Power of Attorney
A power of attorney is another directive that is used in the event that someone becomes incapable of managing their medical or financial decisions. The power of attorney is normally granted to a spouse, child, or loved one, but in some cases an attorney can handle the decision making if there is no other person available to do so. There are several names for a person responsible for decision making. These names can include patient advocate, health care agent, proxy, surrogate, representative, or attorney-in-fact.
Other Directives
Some people choose not to have a power of attorney or legal document stating that a certain person is in charge of their medical decisions upon their disablement. However, they may have a DNR, which is a Do Not Resuscitate order. This order can be placed within a person's medical file without their family knowing and upon the event that they may need resuscitation the doctors are informed within their medical file not to perform it. Organ donor registration and a DNI or Do Not Intubate, which is when mechanical ventilation is attached to the patient, are also included in other possible directives.