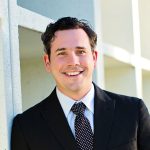 It is best to talk to an attorney before you ever get to the point where you start falling behind on your mortgage, or stop making payments altogether.  Before things start to go downhill too much, you might be able to save yourself a lot of future problems and costs by talking with a professional up front.  Having said that, if you find yourself at the point where you have already missed a mortgage payment, or several, you likely still have several options available.  For the purposes of this article, we will assume that the mortgage is on your Florida homestead property.
First of all, you have to determine what your goal really is.  Do you want to keep your home and just work out a more affordable option with the lender or do you want to get rid of the house and hope everything ends up square from there?  Secondly, remember the lenders are in the business to make money.  They may help you out, but they are not usually in the business of giving away homes and they do not represent you so get someone who can and will.  Remember what your goal is and what their goal is.  If they can still make money and keep you in the house, they probably will, but if not, they are probably going to move forward with the foreclosure.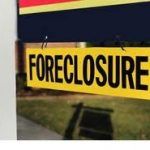 In order to get a loan modification, you first must be eligible for one.  This typically includes a hardship, such as losing your job, among other requirements.  If you are eligible, you may be able to get reduced monthly payments.  Typically, the lender will extend the life of your loan and tack on any missed payments to the end of the loan.  It allows you to keep your home and reduce the payments so that you won't miss another payment later.  It can be a hassle providing all the documents, often times on several occasions and providing additional documents on several occasions, but it can be a great option for many people.
If you are prepared to move and give up your home, there are at least three options, one of which is a short sale.  A short sale is a sale of the house for an amount less than the amount owed that must be approved by the lender.  A second option may be a deed in lieu (of foreclosure).  Ordinarily, a deed in lieu is essentially giving away your home (or deed to be specific), agreeing to vacate the house, and getting a release from the remaining amounts owed.  Additionally, the lender will terminate the foreclosure lawsuit if it has already been filed.  Lenders do not always agree to a deed in lieu and they still often require a hardship.
Another option is a stipulated judgment, or consent to judgment, may be the option for you.  A stipulated judgment is typically agreeing to admit defeat in the foreclosure case by accepting a judgment, giving up your home, agreeing to vacate the house, and possibly agreeing to other terms.  But the foreclosure suit will be over and the lender may waive some of the amount owed.