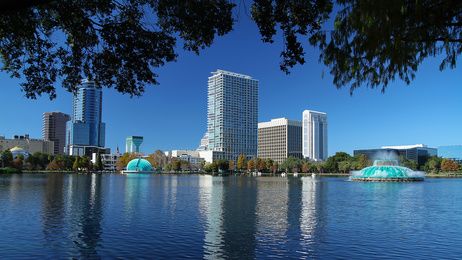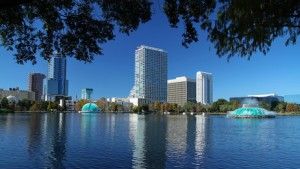 People in the Orlando area are certainly a creative and interesting group!  In fact, we love keeping an eye on newly granted patents submitted by local inventors and business owners and are always astounded at the wonderful inventions. Some of these are technological in nature.  Others are medical inventions and still others are engineering inventions.  In the past six months, applicants residing in Orlando, Florida have been awarded over 180 patents!  A few of the highlights are listed below:
Patent Number: 8,876,616 – The Boxing Ring Simulator. This portable boxing ring which consists of ropes, rails and posts will let you set up a boxing ring almost anywhere.  Although lightweight, it's designed specifically to train the boxer to stay in the center of the ring.
Patent Number: 8,876,913 – Prosthetic Foot with modular construction. Although prosthetic limbs have been around for many years, this is a new type of construction that includes interchangeable components, which can easily be removed and replaced.
Patent Number: D719,694 – Flashlight Stun Gun. This patent is for the ornamental design of a flashlight stun gun.
Patent Number: D713,671 – Sippy Cup Lid. Simply a new design for a product that has existed for years.
Patent Number: 8,856,033 – Mobile barcode scanner gun system with mobile tablet device having a mobile POS and enterprise resource planning application for customer checkout/order fulfillment and real time in store inventory management for retail establishment. For such a long name, this product is designed to allow the customer to check out securely, while at the same time managing store inventory levels.
Patent Number: 8,857,691 – Cases and covers for handheld electronic devices. Some interesting additions include providing storage for a retractable charger and headpiece.  Other options include a case that includes a bottle opener and a can tab opener.
Patent Number: D711,074 – Open toe sneaker. A different design of a lace-up sneaker with an open toe design.
Patent Number: 8,806,777 – Golf shoe closing device. Designed to "convert" a lace-up shoe to a shoe that does require someone bending down to put on or take off the shoe.
Patent Number: 8,779,965 – Moving-entity detection. A device that uses a radar signal to detect moving entities.
Patent Number: 8,781,982. System and method for estimating remaining useful life.  Designed to be used with a milling machine that includes a plurality of flutes, this device predicts the remaining useful life of the cutter head.