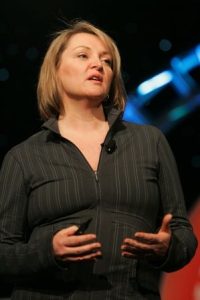 U.S. District Judge Katherine Forrest in Manhattan named Louisiana Sheriff's Pension & Relief Fund as lead plaintiff in the Lululemon Securities Litigation case. The Louisiana Sheriff's Pension & Relief Fund owns about $1.3 million of Lululemon stock and will handle litigation on behalf of Houssam Alkhoury of Natick, Massachusetts and other shareholders that step forward to join the case. The Vancouver, British Columbia based clothing apparel company Lululemon Athletica, Inc., is accused of hiding from its investors known defects with their black yoga pants and quieting talks that led to the surprise dismissal of CEO Christine Day.
Back in March, Lululemon ran into trouble when it was forced to recall its best selling product, their women's black yoga pants. The well known black yoga pants designed with Luon fabric arrived to retail shops with nearly sheer fabric, described as "very translucent". The recall cost the company over $12 million with stocks plummeting. The stocks further dove 17.5% the day following the sudden departure of the Chief Executive Officer Christine Day.
The Plaintiffs argue Lululemon's Chairman Dennis Wilson concealed quality defects in the Luon yoga pants. In an effort to increase profit margins, Wilson and Day both are blamed with reducing the quality of their luon product which resulted in the "barely there fabric" black yoga pants. Instead of disclosing the quality issue once discovered to shareholders, the executives tried to hide their mistake with deep price discounting of the see through yoga pants.
The Louisiana Sheriff's Pension & Relief Fund was selected to lead litigation for the plaintiffs based on their previous law firm's experience handling similar litigation class action cases. As lead plaintiff, the Pension & Relief Fund will get to negotiate settlement terms for all shareholders.