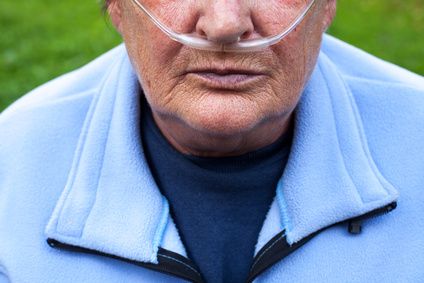 You've retired from your job after 30 years! Congratulations! Thirty years in that shipyard was rough.  It's been a long haul and now you are looking forward to relaxing on a beach with a cool drink in your hand only to be interrupted by the occasional golf game. Perfect. But wait a minute, why are you having that annoying cough? It started a while ago and you just thought it was left over from that bout of bronchitis. Now, you're noticing a bit of blood in your handkerchief when you cough. Time to get that checked out.
Your doctor has finished your exam and ran a few tests. It's official; you have mesothelioma. You didn't see this coming. This wasn't in your retirement plans. Instead of being on a beach somewhere and playing golf, your days are now going to be filled with doctor visits, radiation and chemo treatments.  Even with all these treatments the outlook for recovery is slim with this rare form of cancer. Mesothelioma is a cancer that is mostly caused from exposure to asbestos. Many people who work on submarines or in shipyards have been exposed to asbestos over the years. Can they sue their employers?
Lawsuits against substances individuals have been exposed to and gotten sick by happen all the time.  Many veterans feel illnesses they contracted after serving were due to Agent Orange. Monsanto, Dow and other companies that manufactured this chemical were sued for damages. The veterans returning from the Gulf War believe there were chemical agents used and are filing lawsuits. Even the people who were exposed to the debris from the World Trade Center collapse believe they were exposed to substances that have caused medical problems. The most famous litigation for a substance that caused a medical illness was filed by Erin Brockovich. She successfully represented the people of Hinkley, CA against Pacific Gas and Electric for contaminating the water supply with hexavalent chromium. The people were awarded $333 million dollars, still the largest settlement to date.
Any individual who suffers from a medical condition brought on from exposure to a dangerous substance can seek damages. Check with others who may have been exposed. Research as much about the substances you are exposed to. If you have safety precautions you should be adhering to, follow them. If the unthinkable happens and you fall ill, consult an attorney.