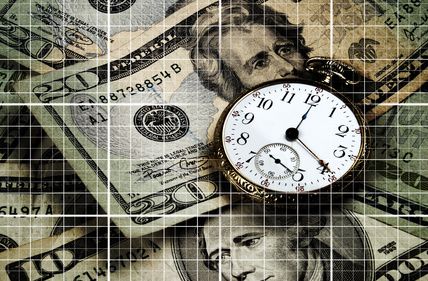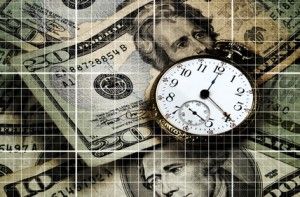 In most intellectual property lawsuits (relating to copyrights or trademarks, for example), it is often very difficult for a plaintiff to calculate the exact measure of infringement. Therefore, any damages are normally calculated as a multiple of the price for the use of the property.   Other statutes can set a determined amount for every day the infringement occurred, for each violation, article, word, or type of product.
Here in the United States, courts have set limits.  Statutory damages have been set at a minimum amount of $750 per work, to a maximum amount of $30,000. Europe uses a different method of calculation based on directive 2004/48/EC on the Enforcement of Intellectual Property Rights. This method bases the damages on, "the amount of royalties which would have been due if the infringer has requested authorization". 
The Lanham (Trademark) Act was passed, allowing for minimum damages in the amount of $1000 and a maximum amount of $2,000,000 for the use of a counterfeit trademark in commerce (15 U.S.C. § 1117 (c), Lanham Act Section 35 (c).) The Electronic Communications Privacy Act was passed, allowing for statutory damages involving various wiretap offenses in the amount $100 per day, up to $10000.
One area of debate between legal and economic scholars that relates to the determination of statutory patent damages is whether the court may take into account any information that postdates the determined date of the alleged negotiation between the holder of the patent and the accused infringer. Some analysts have argued that the court should rely on any postdated information to discourage patent infringement and thus ensure compensation to the patent holder. Others argue that doing so would "give the potential licensee a free option to infringe, which would discourage the potential licensee from promptly entering into a licensing agreement."
It is obvious that determining compensation for infringing on a patent or trademark is complicated.  These lawsuits tend to be carried out over a substantial period of time and can cost in the millions.  For those patent holders that have been the victim of these types of violations, the losses can be astronomical.  Using a likeness or a brand name of another can divert earnings to that infringer, taking money away from the patent owner and possibly damaging their reputation with inferior products.  You can bet the patent owners spare no expense in obtaining a knowledgeable attorney to handle these lawsuits.  Their businesses depend on it.