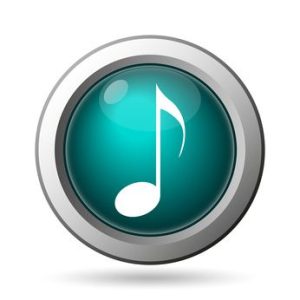 I love listening to music. I often come across a song that strikes a chord with me and just gets stuck in my head. You become so familiar with the melody you can pick the song out from just hearing a few notes. It's just this phenomenon that has gotten some songwriters in a bit of a jam with other artists. There are several copyright infringement cases from music that I think we've all heard about.
The most recent was involving Robin Thicke and his song "Blurred Lines". Can't you picture him and Miley Cyrus on stage right now? Robin Thicke had a hit on his hands. Whoa, not so fast! The family of Marvin Gaye thought the song sounded an awful lot like Marvin's hit, "Got to give it up". Not only that, Robin Thicke had another song that resembled one of Marvin Gaye's hits; "After the Dance" seemed to be the inspiration for Alan's "Love after War". The Gaye family took him to court and it was determined there were copyright infringements in both cases.
Do you remember the Ghostbusters? Who you gonna call? Apparently Huey Lewis called an attorney. It seems Huey was approached to come up with a song for the movie, which he declined. Imagine his surprise when Ray Parker Jr's, Ghostbusters, became a hit and was a dead ringer for Huey Lewis' "New Drug". Like a ghost, the case disappeared from court as the two came to an out of court settlement and agreed not to discuss the details.
Moving to Australia, we find our next case of copyright infringement. It's from the group Men at Work. Their song "Down under" certainly seems like a unique song. However, there was an uncanny resemblance to an Australian song for children, "Kookaburra". Yep, they went to court. Men at Work admitted to adding two lines of the "Kookaburra" song to their recording and Larrikin Music, the owner of the copyrights to "Kookaburra" received 5% of the royalties from 2002 forward.
Another in a long line of music copyright infringements is George Harrison's "My Sweet Lord". He recorded it in 1970. It was a huge hit. So huge that it caught the attention of the Bright Hughes Corporation, which produced the Chiffon's 1963 song, "He's So Fine". Harrison had to give back all the royalties for "My Sweet Lord". In the end, he bought the rights to "He's So Fine".