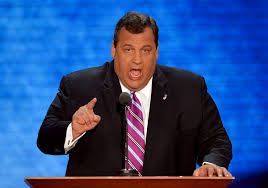 It seems that for some individuals affected by the closing of lanes on the George Washington bridge, New Jersey Governor Chris Christie's two hour apology on live television was just simply not enough. For those four days in September, access through the north Jersey town and over the George Washington bridge was a painful trip at best. The closing of the lanes was said to be for a traffic study. However, it was recently revealed that no such study had ever actually existed and that the governor's staff had been involved in some sort of political retribution.
In the wake of this event, complaints have been filed by six locals affected by the traffic complications in the north Jersey town of Fort Lee. While these select few have come forward, there is likely to be many more plaintiffs lining up as the case builds against the New Jersey governor's office. The impact of the lane closings in September caused small business owners delays in their business, as well as students and employees to not make it to their desired locations in a timely manner. One of the more damaging claims comes from a couple who claimed they were having panic attacks while being trapped on the bridge and experiencing some of the residual memories of the September 11th attacks. With the recent apology made by Governor Christie who stated he was both "embarrassed and humiliated" by his office's actions, lawyer Rosemarie Arnold, who is responsible for handling the case, feels that the class action lawsuit is a "slam dunk".
Governor Christie has accepted full responsibility for his office's actions, and still claims he had no knowledge of their actions and intentions. With what felt like such a genuine apology and hopes of a republican candidacy for the upcoming presidential election, one can only hope that Christie truly did not realize what was going on behind his back. On the other hand, it's difficult to believe that this was going on in his office and it was kept so well hidden from his watchful eye.
With over 250,000 cars crossing the George Washington bridge daily, it will be interesting to see just how many New Jersey residents come forward in this class-action suit and what sort of payout this results in.