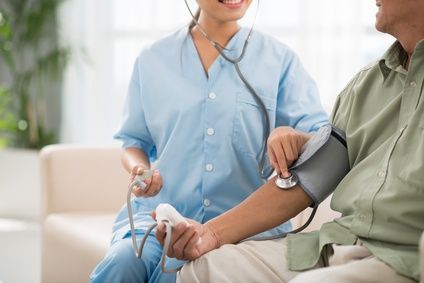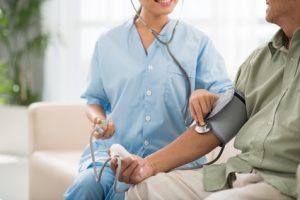 Nursing has been around for centuries.  We probably associate Clara Barton as the first real nurse here in the United States.  She was the founder of the Red Cross.  In reality, those who provided comfort and medical attention to the ill and wounded most likely existed many, many years before that.  It was probably easy to claim to be a nurse back in that time.  All you needed was the knowledge of how to care for someone and kindness.  These days, it's a lot harder than that.
Florida currently has over 260,000 registered nurses and over 72,000 practical nurses.  What is the difference?  A practical nurse provides basic medical care.  They take blood pressures, take temperatures and provide basic comfort such as bathing and dressing to patients.  The education requirements can be obtained in an accredited practical nursing school. This normally lasts about a year.  The classes are in biology, pharmacology and clinical experiences.   A registered nurse can administer medications, perform diagnostic tests and also analyze the results, coordinate the plans for patient care and instruct patients on continued care.  Registered nurses also supervise the work of practical nurses and other aides.   There are several levels of education for a registered nurse.  Registered nurses can get a bachelor's of science degree in nursing, an associates of science degree in nursing or attend a nursing program.  These programs run anywhere from 2-4 years to complete. 
Many states have their own licensing criteria.  Florida requires anyone seeking licensing to be a practical nurse to pass the NCLEX-PN.  Fingerprints are obtained from the applicant as well as the application for the testing.  Up to three attempts to pass the test are allowed before the applicant is required to obtain remedial education.   Those LPNs from other states seeking licensing in Florida will also have to take the NCLEX-PN and pass to obtain a nursing license.
Those seeking to be licensed as a registered nurse must go through a similar process.   The same application and fingerprinting process is required prior to taking the NCLEX-RN test.  The same three attempts at the test are allowed before being required to get remedial education.   Out of state applicants are also required to pass the NCLEX-RN to obtain their nursing license.
These education and testing requirements ensure these nursing candidates have obtained the skills and education necessary to perform the duties of each level of nursing.  These licenses are required to protect the residents and visitors of Florida.