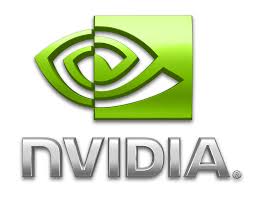 It can be almost comical at times to see "the big dogs" fighting to stay on top of the pack of a multi billion dollar industry: technology. When we think of patents, trademarks and copyrights, we often think of "the little guy" and his calculated efforts to leave his footprint, whether large or small, in the world and make a living for his family. Patents are supposed to provide the new, excited and "I'm taking the bull by the horns" entrepreneur the protection needed to share his product or services with the world without some big bully (a major corporation) swooping in on his great idea and leaving him high and dry. However, greed and power run deep the higher you climb to the top. And once you've found yourself at that level, that's when it can really get dirty.
It appears that the US International Trade Commission voted to investigate Nvidia's patent complaints against Samsung and chipmaker Qualcomm. The group will determine whether certain Samsung devices — including the Galaxy Note Edge, Galaxy Note 4 and Galaxy S5 — should be banned from sale in the US because the chips powering the products infringe graphics patents owned by Nvidia. At question is whether chips made by Samsung and Qualcomm infringe Nvidia's patents related to graphics. Because the litigation involves hundreds of millions of Samsung devices, potential damages from a successful suit could be huge for Nvidia.
Nvidia's suit is only the latest in a series of lawsuits in the mobile device sector. Samsung has been battling Apple for the past several years over technology used in its smartphones and tablets. The two companies in August agreed to settle all disputes outside the US, but their lawsuits continue in the country. Microsoft also has sued Samsung, saying it didn't live up to its patent licensing agreement for technology used in Android tablets and smartphones.
Companies have tended to file lawsuits with the ITC to speed up the process. Civil suits could take years to go to trial, and they're often held up for even longer in the appeals process. And even when they end, the money involved often isn't enough to deal a real blow to the company found at fault. An ITC sales ban, however, could severely hurt a company's profits.
"Boys will be boys" they say, no matter what business they're in. Everything a company does and strives to become is based on status, "who gets there first," power and of course, the mighty dollar.