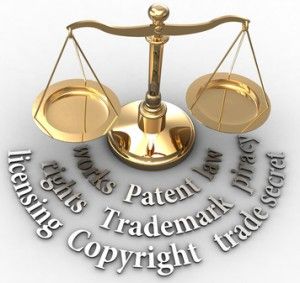 There is a very real fear out there about someone filing an Intellectual Property (IP) theft suit against you for your original idea. Creators are holding their patents close to their hearts so that others will not lay claim to them. It is only when IP is protected that it can be productive and be a contributing factor to society and aid in the growth of technology and international business.  However, when there is a constant danger of IP being stolen and used unlawfully, there will be a negative pull on growth.  For example, if there is a company in Orlando manufacturing solar panel with a patented technology, a company all the way across the globe can file a suit if it has a patent for a similar technology and hope to collect royalties if it wins the case.
The Patent Dilemma
While the company in Orlando was just an example, the case of CLS against Australia's Alice Corporation was an eye opener, not only for CLS but also for all the big technology companies out there.  When the case first came in the news, it made people, especially those in the big business enterprises eagerly follow the case. If Alice Corporation had won, all hell would have broken loose everywhere with potential patent trolls just waiting for an opportunity to sue competitors.  Although it took seven long years to resolve the issue, the wait was worth it as the ruling was against Alice Corporation, which people aptly named a "patent troll".
Beware of Patent Trolls
A patent troll can be any company that has taken a patent for any product or service and tries to accuse others who are in similar businesses of infringing their IP. In case, the patent troll wins, then the accused will have to pay royalties, even though in reality, the troll company does not produce any product at all.  It just banks on the fact that the patent that it does have has a broad terminology to take over other patents. Alice Corporation has patents for financial intermediation through computers and used its broad terminology to file a suit against CLS.
All's Well that Ends Well
So no matter how competitive a company is going to be, it has to fight fair now. IP rules and regulations were created to protect the individual, the company and the society as a whole. In fact, today, the enforcement of IP laws has become a force to be reckoned with.